Latest US Presidential Betting Odds
Published on:
Oct/22/2012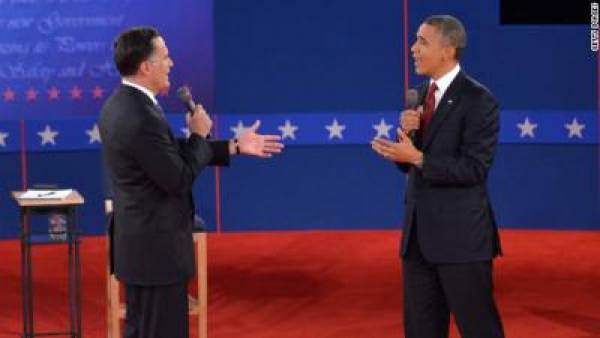 The latest odds for the US Presidential race as of October 22, 2012 had President Barack Obama paying $10 for every $16.50 bet with a win (the $16.50 is refunded with a win).  GOP nominee Mitt Romney would pay out $14.50 for every $10 bet.  All odds courtesy of Sportsbook.com here

Swing state betting featured the following odds:
Ohio – Obama was still a -155 favorite with the payout on a Romney win at $12.50 for every $10 bet. 
Florida – Romney was a 1/2 favorite in this state with Obama paying $22 for every $10 bet.  The betting market indicates that Romney should easily win Florida at this point. 
Virginia – Romney is a -160 favorite but still too close to call here.
Pennsylvania – Obama is a big 1/4 favorite.
Colorado – Romney is favored at -140 compared to Obama at slightly better than EVEN. 
North Carolina – Bettors have declared Romney the winner here with odds of 1/10. 
Nevada – Obama is listed at -260 closing in on 1/3 odds.
Wisconsin – Obama is relatively safe at -235 odds but this state is still in reach for Romney.
Michigan – Like North Carolina, this is no longer considered a swing state as Obama was listed as a big 1/8 favorite.  Romney would pay out $50 for every $10 bet.
New Hampshire – This state is very much still in play with Obama just shy of a 1/2 favorite.
Iowa – Obama is a 1/2 favorite.
This year's Election will be the single most wagered on nonsporting event ever. 
- Carrie Stroup, Gambling911.com Senior Reporter