Herman Cain to Drop Out of US Presidential Race at 45 percent
Published on:
Dec/01/2011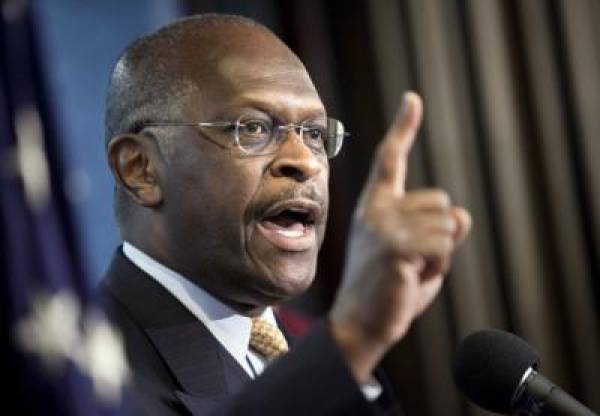 The prediction markets at intrade.com have GOP US Presidential candidate Herman Cain with odds set at 45 percent of dropping out of the US Presidential race before December 31.
The market has given the former Godfathers Pizza CEO a 1 percent chance of becoming the nominee to represent the Republican party in 2012.
Last month, Cain was the frontrunner for a short period of time.  Since then his campaign has been rocked with allegations of past sexual harassment and, most recently, a woman has stepped forward claiming to have had a 13-year affair with the candidate.  Cain has denied the allegations but says he is reassessing his campaign and could decide as early as Friday whether he plans to continue. 
On Wednesday Cain said he was yet to sit down with his wife to discuss the latest allegations brought forward by an Atlanta businesswoman, however, the campaign continues to spend money on advertisements in Iowa.
"My instructions are to continue plunging ahead," said Steve Grubbs, the campaign's Iowa director.  The state will be first to hold a caucus.  "My goal is to keep motivating people as we move toward" the Jan. 3 caucuses. Mr. Grubbs pointed out in an email to Iowa Cain supporters that "both John McCain and Bill Clinton had similarly difficult times in their presidential campaigns…and they both weathered the storm and emerged to be their parties' nominees."
- Gilbert Horowitz, Gambling911.com