Just when you think you've seen it all, the ingenious folks at BetOnline have just released New Hampshire Primaries betting odds with a twist.  They've combined them with Super Bowl 50 scenarios to create some very interesting Cross Sports Political prop bets, all of which can be found here.
All are Cam Newton or Peyton Manning-related plays combined with who wins the New Hampshire Primaries.
One example: Cam Newton has the 1st touchdown pass + Donald Trump wins the New Hampshire GOP Primary pays $12 for every $10 bet.
You are going to love these!
Scroll down for the list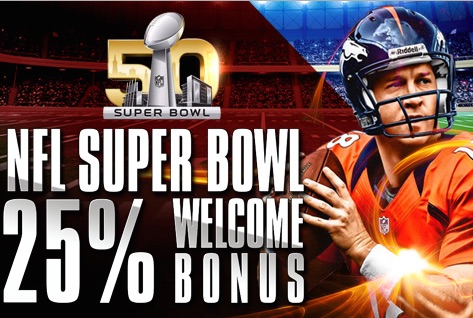 ADD ON
Special Match-Ups

Trump v Cam - What Will be Higher

 

06:30 PM
5911
Trump % Points in the New Hampshire Primary
 
+155
 
5912
Cam Newton Pass Attempts in SB 50
 
-185
 
1st TD Pass + New Hampshire Primaries

 

5921

Cam 1st TD Pass + Trump

 

+120

 

5922

Cam 1st TD Pass + Cruz

 

+2000

 

5923

Cam 1st TD Pass + Kasich

 

+3300

 

5924

Cam 1st TD Pass + Rubio

 

+600

 

5925

Cam 1st TD Pass + Bush

 

+6600

 

5926

Cam 1st TD Pass + Christie

 

+10000

 

5927

Peyton 1st TD Pass + Trump

 

+190

 

5928

Peyton 1st TD Pass + Cruz

 

+2500

 

5929

Peyton 1st TD Pass + Kasich

 

+4000

 

5930

Peyton 1st TD Pass + Rubio

 

+800

 

5931

Peyton 1st TD Pass + Bush

 

+8000

 

5932

Peyton 1st TD Pass + Christie

 

+12500

 

5933

Cam 1st TD Pass + Sanders

 

-110

 

5934

Cam 1st TD Pass + Clinton

 

+1600

 

5935

Peyton 1st TD Pass + Sanders

 

+140

 

5936

Peyton 1st TD Pass + Clinton

 

+2000

 
- Jagajeet Chiba, Gambling911.com