Over the past year at least, former President Donald Trump has maintained the favorite status by default to become the next U.S. President.  At times he has shared that position with Florida's Republican Governor Ron DeSantis.  Current President Joe Biden has had the third shortest odds, a result of lower approval ratings perhaps, but more so a perception he will not seek a second term.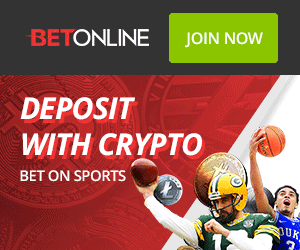 Biden, who will be 82 in January 2025, for the first time appeared noncommittal about seeking a second term during a 60 Minutes interview that aired this past Sunday.
"But it's just an intention. But is it a firm decision that I run again? That remains to be seen," he said.
"It's much too early," Biden said, calling himself "a great respecter of fate."
Current odds for the 2024 U.S. Presidency were as follows:
Donald Trump Sr.
+300 (pays $30 on a $10 bet)
Ron DeSantis
+300 (pays $30 on a $10 bet)
Joe Biden
+400 (pays $40 on a $10 bet)
Kamala Harris
+1200 (pays $120 on a $10 bet)
Gavin Newsom
+1200 (pays $120 on a $10 bet)
Mike Pence
+2000 (pays $200 on a $10 bet)
Trump, meanwhile, raised eyebrows over the weekend while speaking at a rally in Ohio for GOP Senate nominee JD Vance.
In the end, nobody was even talking about Vance and he was barely shown (if at all) in news highlights from the rally.
Instead, the news mostly pertained to Trump and what seemed to be his full embrace of the political conspiracy theory and movement, QAnon, complete with what some say was their theme music playing in the background.  The Trump campaign claimed the music was not associated with QAnon, but rather "royalty free" music they had the ability to play without seeking permission to do so.  Those in the crowd even stood up and raised their arms in the air with index fingers pointing towards the sky in an apparent salute to Trump.  The Twitterverse was quick to respond with the hashtag #HeilTrump.
Trump's approval rating is the second lowest it's been since he came onto the political scene.
A new NBC News poll released Sunday found that only 34 percent of registered voters said they have a positive view of Trump.  His previous low point came in April 2021, when his favorability rating fell to 32 percent in the same NBC poll.
Biden's approval rating, while nothing to write home about, was 13 points higher that Trump's at 45%.  This represented an 11-month high just seven weeks ahead of the midterm elections.
BetOnline now has the Democrats a -250 favorite to keep control of the Senate this November.
Despite some recent polling, Republican Marco Rubio remains a -1500 favorite to retain his seat in Florida.  His Democratic opponent, Val Demings, pays $60 for every $10 bet should she win.  That represents about a $20 cut in her price from late last month.
BetOnline was now offering Rubio's win margin odds:
Under 6.5 %
-130
Over 6.5 %
-110
Elsewhere, Mark Kelly (D) has pulled ahead in Arizona with odds close to -300.  Republican incumbent Senator Lisa Murkowski now appears relatively safe at -500 odds. 
Herschel Walker (R) is at -125 versus Raphael Warnock (D) -115 in a Georgia Senate race that appeared to be Trending Warnock's way just one month ago.
Ted Budd (R) in North Carolina had been considered among the more "sealed" victories for Republicans but he's currently holding on to -300 odds versus Democrat Cheri Beasley at 2-1 odds in that state's Senate race.
Vance was still coming in as the favorite in Ohio at -450 though some polls show Democratic opponent Tim Ryan ahead there.
Ron Johnson (R) is just a -200 favorite in Wisconsin and John Fetterman (D) is only a -200 favorite in Pennsylvania. 
- Gilbert Horowitz, Gambling911.com