U.S President Joe Biden's approval numbers were up 3 points since the start of the summer

BetOnline was offering a payout of $80 for every $10 bet if Biden's approval rating remains above 44% by Mid-October

Biden remains underwater when it comes to the economy as more bad news on that front to close out the week

Former U.S. President Donald disapproval rating hits near all-time low

BetOnline Trump indictment odds drop to Even in light of ongoing probes and DOJ federal appeal win
U.S. President Joe Biden's approval rating has slightly ticked up from 42% in May to 45% in September.  BetOnline has the following odds on Biden's approval rating range by the close of day October 15, 2022: (When reading these odds, +135 indicates that a $10 bet would pay out $13.50 while the current range of 44% or higher at +800 pays $80 on every $10 bet).
42.00-42.99% +135
41.00-41.99% +250
43.00-43.99% +300
44% or Higher +800
40.00-40.99% +1000
39.00-39.99% +4000
Under 39% +6000
Biden's approval was at or above 50% in some key areas including his handling of the Covid response (56%) as well as his handling of the war in Ukraine (50%), and his dealings with abortion and reproductive rights (50%).
Biden is underwater in other areas, including his handling of the economy (46%), healthcare (49%) and how the U.S. President has dealt with the likes of immigration, inflation and the national debt (40%).
More bad economic news was on the horizon Friday with Dow futures tumbling 400 points ahead of the trading day.  Stocks were likely on their way to a big losing week on fear the Fed is overreacting.
Meanwhile, former U.S. President Donald Trump has seen his approval rating drop to its lowest point in nearly a year-and-a-half.
An NBC poll released earlier in the week revealed that 34 percent of 1,000 registered voters surveyed approve of the former President, 54 percent disapprove.  That represents the lowest number since April of 2021, matching his all time low.
This week, New York Attorney General Letitia James announced a lawsuit that seeks to permanently disrupt the Republican's ability to do business in the state. The suit was filed in the state court in Manhattan and was a culmination of a three-year civil investigation into Trump and the Trump Organization. The former President's three elder children are also named in the complaint.
"This investigation revealed that Donald Trump engaged in years of illegal conduct to inflate his net worth, to deceive banks and the people of the great state of New York," James said at a news conference.
"Claiming you have money that you do not have does not amount to the art of the deal. It's the art of the steal," she said, referring to the title of Trump's 1987 memoir, "The Art of the Deal."
While not a criminal case, Temple Law School's Professor Craig Green told Newsweek "It's quite common for criminal activity to also be the basis for civil liability.
"Think of criminal murder and civil 'wrongful death,' such as in the OJ Simpson case," Green said.
"The difference here is that New York is invoking a statute, including executive law 63, that allows the state government itself to pursue the action, rather than you, me, or some other wronged private individual. That's also quite common at state and federal levels."
Also this week, a federal appeals court ruled that the U.S. Justice Department may resume its review of classified records seized from Trump's Palm Beach, Florida residence Mar-a-Lago as part of its ongoing criminal investigation.
Speaking to Fox News host Sean Hannity this week, Trump insisted he did nothing wrong and claimed that, as President, he had the ability to declassify documents simply by "thinking about it".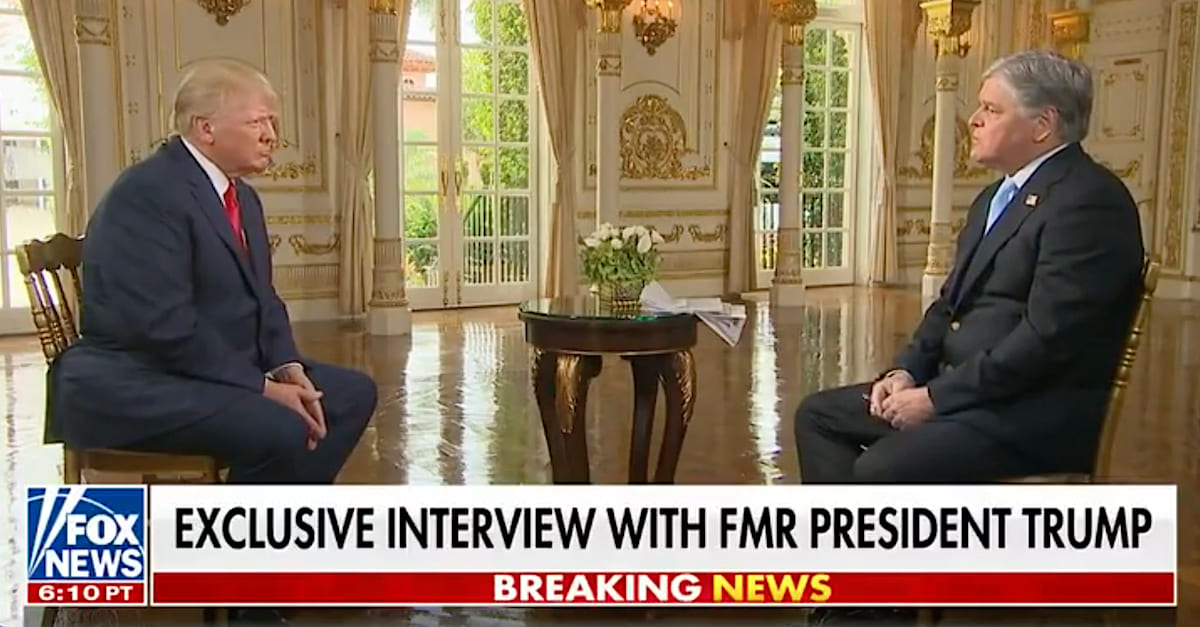 While Trump is still the co-favorite to win the GOP nomination for President in 2024 with Florida Governor Ron DeSantis, his odds of being indicted continue to be slashed to EVEN as of September 23.   That's a full three points (1-3) since the start of the summer.  BetOnline was also offering betting on Trump extradition countries.
Allan Lichtman, a history professor at American University, in Washington, told the Guardian "he's done" in regard to Trump's political future. Lichtman has accurately predicted every presidential election since 1984.
"He's got too many burdens, too much baggage to be able to run again even presuming he escapes jail, he escapes bankruptcy. I'm not sure he's going to escape jail."
- Gilbert Horowitz, Gambling911.com