Allegations That IMF Boss Tried to Rape French Journalist Tristane Banon
Published on:
May/16/2011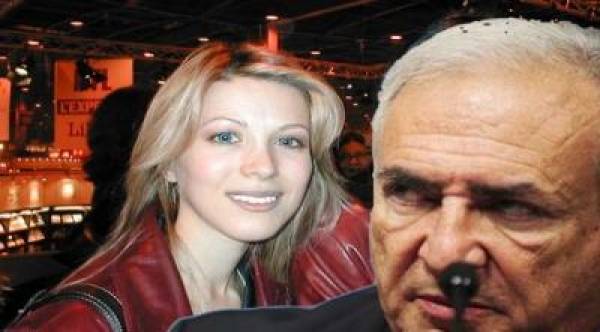 French journalist Tristane Banon alleges that IMF boss Dominique Strauss-Kahn tried to rape her too as France mulls over a new candidate to become the next Presidential nominee.
IMF boss Dominique Strauss-Kahn was arrested on sex attack charges in New York after a hotel maid filed a police report over the weekend.   Strauss-Kahn was widely anticipated to become France's next President in 2012.
Now 31-year-old French journalist Tristane Banon, the god-daughter of IMF boss Strauss-Kahn's second wife Brigitte Guillemette, alleges he tried to rape her as well.
Ms. Banon claims the attempted rape took place in an anonymous studio flat in Paris in 2002.   She says Strauss-Kahn lured her to the apartment then started to rip her clothes off.
I kicked him, I called him a rapist, he didn't seem to care,' said Ms Banon in earlier interviews, in which she also described Strauss-Kahn as acting like a 'rutting chimpanzee'.
At the time, Banon was just starting out as a journalist and did not want the incident to reflect poorly on her new career. 
No Betting on the Next French President Just Yet
With Dominique Strauss-Kahn almost certainly out of contention, there are no strong candidates.  None of the European bookmakers were offering odds on the next President of France with only one year away until the elections.
"Whatever the investigation shows, Strauss-Kahn cannot make it back to the race and maybe not to French politics all together," Gerard Grunberg, a professor at the Political Sciences Institute in Paris, said in a telephone interview with Bloomberg News.
Sebastian Moffett of the Wall Street Journal noted the difficulties facing France when it comes to picking a candidate.
The three leading Socialists now vying for the party's nomination are all party insiders, who appear out of touch with the concerns of most French people: the economy and crime. They also suffer from an awkward combination of age and inexperience (though are younger than Mr. Strauss-Kahn, 62).
Two are former partners: François Hollande and Ségolène Royal, who had four children together before separating in 2007. Mr. Hollande is the youngest at 56, but has never held a cabinet post, instead holding a series of party posts over the years. Ms. Royal was the Socialist presidential candidate in 2007, when she was easily beaten by Mr. Sarkozy.
Martine Aubry, the party leader, is best known for having introduced a rule limiting the French working week to 35 hours—a move criticized by economists for reducing the competitiveness of France's economy.
Still, the presidential election is a year away. That's enough time for a more exciting candidate to emerge—if supporters are prepared to adopt someone bold enough to transform the party.
Sarkozy, who was elected President of France at 6/4 odds, has, for the time being, lost his biggest rival in the race. 
The two-round French presidential elections will be held April 29 and May 6, 2012 with the Socialist Party holding its primaries in October and the ruling Union for a Popular Movement not scheduling any primaries as Nicolas Sarkozy is yet to declare his candidacy. 
- Alejandro Botticelli, Gambling911.com