Woe, Canada, Top Poker Pro is High School Dropout
Published on:
May/04/2011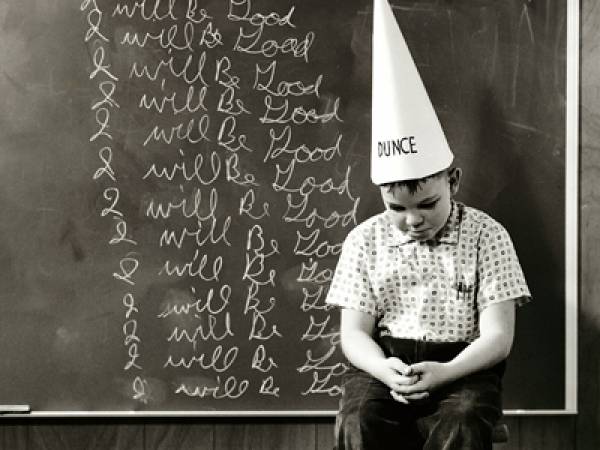 Cover your kids' ears, Mom and Dad, there's something you don't want them to hear:
It pays to be a high school dropout!
With the 42nd annual World Series of Poker getting underway later this month in Las Vegas, it's time to take a look at who are the top professional poker players in the world.
And what better way to rank who's best than by that All-Ameican standard--money!
Gambling911.com took a look at the official career live poker tournament records for all poker pros who have won at least $1 playing live tourney poker, and we've determined that these are the top career money-earners of all-time in live tourney poker:
Topping the list is none other than Canada's version of Archie Bunker--Daniel "Kid Poker" Negreanu.
Negreanu, a Romanian-Canadian who now lives in Las Vegas, dropped out of high school in Toronto, turned poker pro and has never looked back.
As well-known for his stupid public comments about race, ethnicity and gender as he is for his poker prowess, Negreanu has won more money playing live tournament poker in his career than anyone else in history--a whopping $14,147,876.
Runnerup on the list is another person that parents wouldn't want as a role model for their children--Phil "Poison" Ivey.
Ivey loves to recall how as an underage youth in New Jersey growing up, he would use a phony ID to get into Atlantic City casinos so he could play poker.
Despite the chicanery, Ivey in his career has won a total of $13,873,862 playing live tournament poker.
Third on the list is Erik Seidel, who has won $12,310,337.
Fourth is John Juanda, with $11,582,946.
Fifth is Jamie Gold, with $12,223,798.
Sixth is Peter Eastgate, with $11,326,226.
Seventh is Joe Hachem, with $11,182,956.
Eighth is Michael "The Grinder" Mizrachi, with $11,055,444.
Ninth is Scotty Nguyen, with $10,835,277.
Tenth is Juan Carlos "El Matador" Mortensen, with $10,546,235.
Here are the remaining Top 25 career money-earners in live tournament poker:
11th, Allen Cunningham, $10,078,529.
12th, Jonathan Duhamel, $9,537,175.
13th, T.J. Cloutier, $9,469,136.
14th, Phil "Poker Brat" Hellmuth Jr., $9,244,329.
15th, Gus "The Great Dane" Hansen, $9,124,579.
16th, Joe Cada, $8,682,724.
17th, Men "The Master" Nguyen, $8,646,988.
18th, Jerry Yang, $8,370,927.
19th, David Pham, $8,355,856.
20th, David Williams, $7,822,375.
21st, Paul Wasicka, $7,814,935.
22nd, Chris "Jesus" Ferguson, $7,713,800.
23rd, J.C. Tran, $7,394,524.
24th, Barry Greenstein, $7,251,438.
25th, Erick Lindgren, $7,107,959.
Gambling911.com advertiser and Doyle's Room frontman Doyle "Texas Dolly" Brunson is 39th on the list with $5,556,481 earned in his storied career playing live tournament poker.
By Tom Somach
Gambling911.com Staff Writer
Follow breaking headlines around the clock at Gambling911.com Twitter Here