Website Claims GTech, Lottomatica Group Caught 'Rigging' Online Casino Games
Published on:
Jan/17/2013
GTech, a subsidiary of Lottomatica Group, was reportedly caught rigging two online casino games, according to the website 4Flush.com.  GTech's Lottomatica last week received a recommendation for approval for an online gambling license in the state of Nevada. 
The alleged rigged games were Real Deal and Hi/Lo Gambler, utilizing coding created by Realistic Games then recoded by GTech.
From the 4Flush.com report:
(Player) Katie91 played both Reel Deal and Hi/Lo Gambler at Betfred.  She practiced on the free play mode first and received a fair game.  She then decided to play for real money.  After tens of thousands of hands of Hi/Lo Gambler she decided that the game was ripping her off.  She provided her logs to her brother who drew the conclusion that Betfred was offering a rigged game at their online casino.  Her return on an advertised 100% payback game was about 96%.  According to her brother's research, the chances of this happening in a fair deal due to variance are over 1 in 154 million.
Eliot Jacobson, a well respected fair game advocate, gives the chances that the card distribution was fair at 1 in 1,048,712,149,670,420,000,000,000.  In his words, this is the same as receiving four consecutive pat royal flushes on a video poker machine or in Five Card Stud.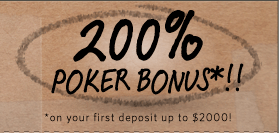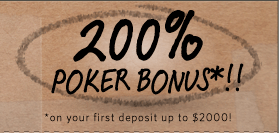 A BetFred representative acknowledged that there was a problem after a lengthy investigation and offered to refund losses to the player in question but has not yet done so according to the 4Flush.com website. 
From 4Flush.com: 
Players have directed a large amount of anger towards Betfred.  Most notably, Betfred seems complacent that they offered a game they knew did not deal a fair game.  Their main point is that the help file was flawed.  As you see from the above gaming regulations, a game using cards must use a fair deck.  This is standard in all legitimate gaming jurisdictions.  Betfred does not seem concerned that their game did not do this, only that their game did not use the proper help file and was different than their free play game.
It is not the first time BetFred has experienced extensive bad press in the past six months.
Following the Summer Olympics, BetFred initially refused to pay the grandmother of British Olympic gymnast Sam Oldham.  Gambling911.com and other media outlets throughout Great Britain immediately came to granny Linda Aldred's aid.
BetFred argued that she placed the wager on her grandson winning an individual medal in Athletics whereas the bronze was awarded to the team as a whole.   The odds were long as Great Britain had not won a medal in gymnastics for 100 years.  Ms. Aldred was eventually paid the £1000 owed.
Gambling911.com will continue to follow this story closely.
- Chris Costigan, Gambling911.com Publisher