Is Viktor Blom (Isildur1) Playing as Lindqvro on Full Tilt?
Published on:
Feb/10/2011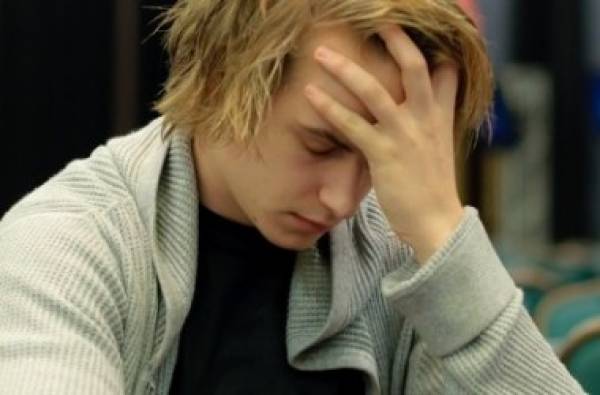 The online poker forum at twoplustwo.com was absolutely lit up by a post speculating about the identity of a player who was tearing up a well-established bro on 4 separate heads up tables. The speculation that followed led to one of the most talked about posts on the forum in months, with dozens of posters commenting in just 5 hours.
Dan "Jungleman12" Cates was getting absolutely mauled on the $25/$50 Pot Limit Omaha tables on Full Tilt Poker, playing heads up against a player named "Lindqvro" who had no prior history on the site but sure did seem to have a lot of money. "Lindqvro" was playing an ultra aggressive style and was crushing Cates on all the heads up tables at once. A scroll over his avatar said that his location was Sweden, making him something that should seem very familiar to anyone who follows online poker; he was an "unknown Swede". Naturally, this brings to mind none other than Isildur1 who was often referred to as the "unknown Swede" for more than a year until his identity was recently revealed to be Viktor Blom shortly after becoming a PokerStars sponsored pro.
The happening was quite the buzz as an overwhelming majority of posters to the thread believe that the new player was none other than Blom himself, using a different online moniker now that PokerStars is believed to have exclusive right to the "Isildur1" name as part of the sponsorship agreement. Unless there just happened to be another Swedish player with enough money to instantly try his luck multi-tabling against someone considered to be a tough as nails player, then it would have to be Blom wouldn't it?
So thorough was the beating that Cates was receiving that some observers estimated that he was up to 45 lost buy-ins while Lindqvro was up around $300K playing the relatively smallish $25/$50 game, a gargantuan amount at those stakes.
This is a still developing story and it remains to be seen if Lindqvro has any intention of making this a regular occurrence.
Source:  www.aintluck.com