The US poker websites promising online free play are cropping up all over the place these days in preparation of legalized "real cash" play in the States.
While this model has not necessarily been successful in the past, free play US online poker sites now make plenty of sense. 
The reason:  New federal legislation is likely to grant licenses to companies that currently do not accept "real cash" play from US citizens.
These free poker sites already have a head start in what promises to be a multi-billion dollar market in the coming years. 
The average pro and would-be pro has long objected to such sites, claiming they are "worthless".
Advertisement:  Play Online Poker for Real Cash or for Free at DoylesRoom.com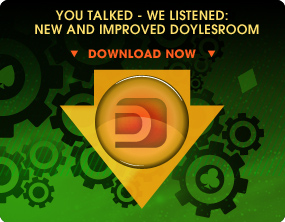 Don't tell that to the countless number of people who are already playing online poker for free.
Check this out: PokerStars, the world's largest online poker room, had over 200,000 players online when we checked.  Only 38,500 of those were playing for "real cash".  PokerStars does not allow US customers to join any longer.  They were indicted recently for accepting "real cash" players from the States on April 15, yet another reason why so many of these US-based free online poker websites are popping up faster than you can say "Free Online Poker". 
There is also Zynga Poker, the popular Facebook Texas Hold'em game that has hundreds of thousands of members, all playing for free.
"There is a market for this model," notes Payton O'Brien.  "And it can easily transform smoothly into a pay model when that time comes."
- Ace King, Gambling911.com