Top Gambling News: CNN on Internet Gambling, Donkey Bomber's WSOP Bracelet
Published on:
Jun/10/2013
These are the top gambling news stories here at Gambling911.com Monday June 10, 2013 heading into the afternoon Eastern Standard Time. Follow us on Twitter here.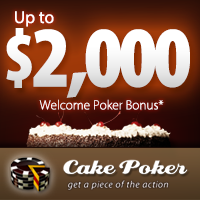 *Online Gambling Toes a Confusing Legal Line - After a big 2011 crackdown on Web-based poker, the world of online gambling is slowly crawling back, but that road is murky, CNN Business reports.
Regarding the skill vs. chance debate, CNN Business reporter Julianne Pepitone writes:
Poker is generally considered a game of chance under the law, but that determination is hotly debated. In a case last year, a federal judge in New York ruled that poker is skill-based, adding another wrinkle to the state-by-state differences.
Today, the only legal online poker service is the Las Vegas-based Ultimate Gaming, which launched UltimatePoker.com exclusively for Nevada residents in April. New Jersey officials didn't reply to a request for comment on where its online poker plans stand, and Delaware Lottery director Vernon Kirk said his state hopes eventually to cut deals for its residents to play against people in other states.
Ultimate Gaming's co-founder Tom Breitling said he thinks online poker will spread through the United States in one of two ways: Either federal legislation will legalize poker specifically and give states the right to opt out, or games-of-chance legislation will slowly be passed in the majority of states.
"We're focusing on poker right now, but online gambling is a lot bigger than just that," Breitling said. "And it could be so much bigger. It took a lot of work to get to this point, but now that it's here I just don't see it stopping."
*Nevada Gambling Revenue Down - LAS VEGAS (AP) - April was an unlucky month for Nevada casinos, with revenue slightly down from the same month last year.
The Nevada Gaming Control Board reported Monday that casinos won $854.3 million in April, a 0.16 percent decline.
The state collected $47.2 million in taxes on that, a 2.8 percent drop from last April.
The month's decline was driven by a 2.3 percent drop-off on the Las Vegas Strip. Reno raked in 15 percent more casino revenue than last year.
Despite the weak month, the Nevada casino industry continues to claw its way back from the recession. Winnings are up 2.4 percent for the year.
*Donkey Bomber Wins WSOP Bracelet - The man they call "Donkey Bomber", 53-year-old pro Tom Schneider from Scottsdale, Ariz. broke through for gold bracelet victory number three in Event 15, a $1,500 H.O.R.S.E. tournament, early Monday morning. He outlasted some of the game's best and earned $258,960 for his efforts.
This is Schneider's third World Series of Poker bracelet.
Final table results:
1st: Tom Schneider - $258,960
2nd: Owais Ahmed - $159,950
3rd: Viatcheslav Ortynskiy - $108,701
4th: Rep Porter - $75,652
5th: Frankie O'Dell- $53,739
6th: Scott Bohlman - $38,949
7th: Eddie Blumenthal - $28,778
8th: Mark Klecan - $21,679
*MARK RADOJA WINS SECOND BRACELET IN HEADS-UP EVENT
 - Mark Radoja managed to accomplish quite a bit today in the $10,000 Heads-Up No Limit Hold'em Event 16. The Guelph, Ontario poker pro not only won Canada's fifth bracelet of the summer, he also managed to buck a trend that had to be somewhat disconcerting to the bracelet winners frequenting the Rio.
You see, Radoja did something neither Allen Cunningham nor Scott Clements were able to do last week—beat a relative unknown to add another bracelet to their already impressive jewelry collection.
- Chris Costigan, Gambling911.com Publisher