Tom Durrrr Dwan Leads Durrrr Online Poker Challenge
Published on:
Dec/25/2009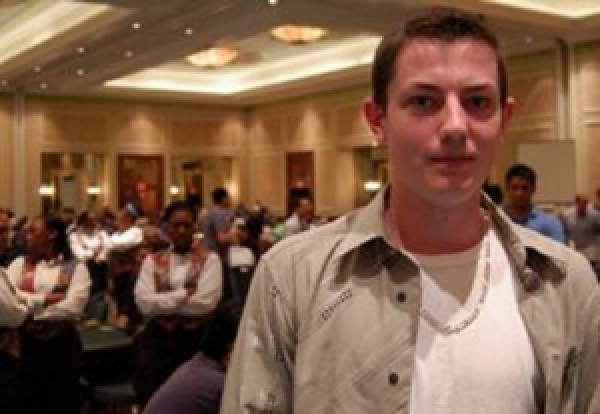 It's been widely publicized throughout 2009, The Durrrr Challenge pits one of online poker's biggest stars, Tom "Durrrr" Dwan, against various competition in high stake poker matches.  Patrik Antonius is one of the most notable opponents taking part in the Durrrr Challenge.  And this week, Dwan has been enjoying great success.
Tom Dwan and Patrik Antonius hit the felts of the Durrrr Challenge tables on Full Tilt Poker, pushing the total number of hands played to nearly 30,000.
Dwan now holds a commanding $937,000 lead over his opponent, a newly-minted member of Team Full Tilt. A total of 29,764 hands have been played of the 50,000 required for completion. The Challenge has stretched the majority of the 2009 calendar year and will likely last well into 2010. If Antonius is up at least $1 after 50,000 hands, Dwan will fork over $1.5 million. If Dwan leads by at least $1 after the requisite number of hands, Antonius will owe $500,000. In either case, the victor keeps the spoils of the competition.
Dwan may be an online poker phenom who has been performing well in recent days but he has had quite a rough year.
Throughout the early part of 2009, Durrrr had lost more than $3 million, though he managed to win much of it back.  In November, against the likes of Isildur1, Dwan crashed with a $4 million loss.
Ace King, Gambling911.com