Tom Durrrr Dwan Continues Downward Spiral
Published on:
May/22/2009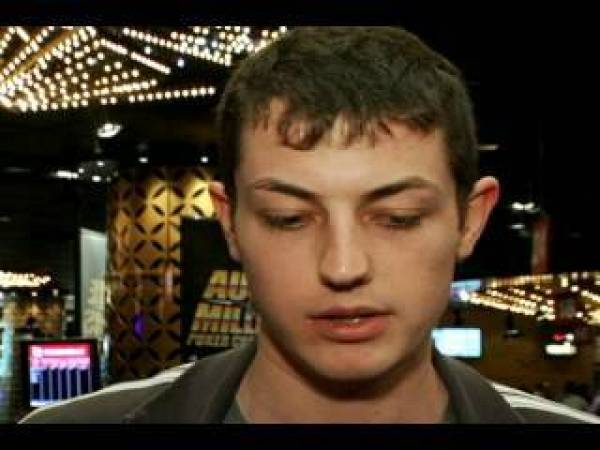 At some point, Tom "Durrrr" Dwan may have to take a step back and ask himself what it's going to take for him to realistically stand a chance of making a comeback and defeating Patrik Antonius in their million dollar challenge.  Because right now, things are not looking good for the ultra-competitive, uber-confident Durrrr. 
Perhaps it may help if he took a step back and focused more of his energy and attention when the two meet.  This was evidenced last night as the two resumed play for a 700 hand session in which Antonius increased his lead by another $35,000 up to a whopping $424,000.  Even Dwan has to realize that as the match progresses, Antonius is likely to tighten up the screws in order to maintain his large advantage, knowing full well that he only needs to be up $1 when the dust settles to pocket an additional $1 Million prize.
While battling it out with Antonius, Durrrr also took played heads up Pot Limit Omaha against 3 other online heavyweights, Phil Ivey, Gus Hansen and Ziigmund.  Perhaps he was doing so to keep his mind occupied or perhaps he was trying to earn some of the cash he's going to need to pay Antonius his bounty should Durrrr not be able to mount the comeback. 
It should be noted however that the two players still have yet to reach the halfway point as they have played in just 15,000 of the 50,000 hands of the challenge.  However, by being so behind so quickly, Durrrr may fall victim of having to take more risks and put his financial situation in even more jeopardy.  If this current pace holds up, Durrrr will be down approximately $1.5 Million to Antonius in actual played hands of the challenge and wold then need to pony up an additional $1.5 Million to pay off the bet.  No matter how you slice and dice it, and no matter how much money he has, this would be a disaster.
Although he was down for the session, Durrrr did manage to take down the largest pot of the match, winning it for a total of $153,226.  With pots that large, Durrrr would only need to get really hot for a couple of sessions to make up the difference.  However, Antonius, being as skilled and fearless as he is, would not seem to be apt to making this an easy accomplishment.
Meanwhile, in the aforementioned other heads up matches, Durrrr did quite well, as he beat Ivey for $500,000, broke even against Ziigmund during a game in which they again agreed to bump up the blinds to $3,000 and $9,000 preflop, and lost over $300,000 to Hansen.  All in all, he was still over $150K in the green for the night.
With the 2009 World Series of Poker fast approaching, one would guess that the action will only continue to heat up over the summer.
Source:  www.aintluck.com