Somach: Poker Now a Sport In Canada
Published on:
Dec/08/2010
Is poker a sport?
In Canada it is!
Rogers Sportsnet, a Canadian cable TV sports channel, is asking the public, via its website (www.sportsnet.ca), to vote for the 2010 Canadian Athlete of the Year.
Among the 16 nominess listed on the website are hockey players, a basketball player, a baseball player, a UFC fighter and various Olympians.
And, oh yes, one of the "athletes" listed is Jonathan Duhamel.
Jonathan Duhamel, the Canadian poker player who recently won the 2010 World Series of Poker Main Event?
Yes, one and the same!
Apparently in Canada, sitting at a felt table and playing cards for money qualifies as a sport.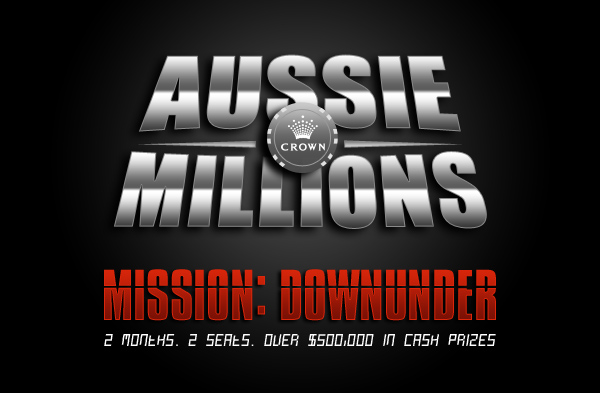 It's not like Canada has a dearth of athletes, and needs to come up with names for the poll.
Among the other nominees for 2010 Canadian Athlete of the Year are NHL stars Sidney Crosby and Jonathan Toews, the NBA's Steve Nash, MLB's Joey Votto, the UFC's Georges St. Pierre and Olympians Alex Bilodeau, Scott Moir, Tesse Virtue, Maelle Ricker and Ashleigh MacIvor--an impressive list for any nation, big or small.
So why include a poker player?
Because they can!
For the first time in history, a Canadian won the WSOP Main Event this year.
It was a big deal in Canada, which is known for little more than hockey and acid rain.
But let's not get ridiculous.
Hockey is a sport.
So is basketball, football and baseball.
And skiing and figure skating.
Poker is not a sport.
Poker is a game.
You don't work up a sweat playing poker and you can't get injured playing poker.
You could make the argument that other activities that are considered games could be considered sports also--activities such as darts and billiards.
But those activities require a slim bit of athletic ability.
Poker does not.
Except, apparently, in Canada.
By Tom Somach
Gambling911.com Staff Writer