The Shane Warne Show At Aussie Millions 2011
Published on:
Jan/27/2011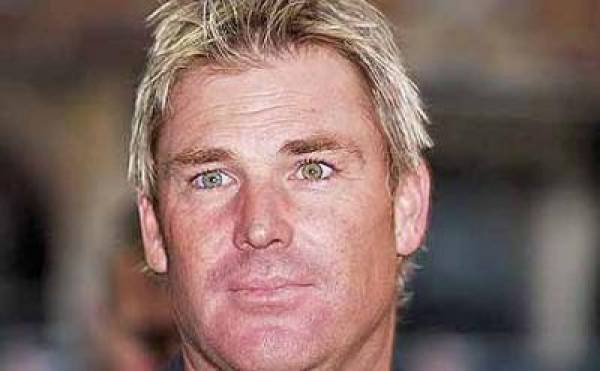 G'day everyone. How as your Australia Day maties? The casino, gaming and sports betting news keeps coming thick and fast. Media Man http://www.mediamanint.com and Gambling911 with the latest and greatest from the land down under...
Melbourne: Shane Warne Shows Again At Aussie Millions...
Warnie wore his poker face on Australia Day as he battled some of the world's best poker champs at the Aussie Millions Main Event at James Packers' Crown Casino. The spinner king played among the likes of former boxer and mate Jeff Fenech, fashion designer from Playboy fame, Christopher Chronis and Australian poker champ Joe Hachem. Warne and Hachem are the official poker faces of Crown Limited and both enjoy good relationships with Asia Pacific's gambling and media tycoon, James Packer aka 'Our James'.
Australian Pubs, Pokie Palaces Feel Financial Pressure, Pokie Takings May Not Save Them...
We're learned that 2 high-profile pub casualties, listed freehold owner Redcape Properties and venue operator National Leisure & Gaming (NLG) collectively owe about $860 million to their bank lenders. A senior banker told the press that pub loans totalling "several billion dollars" were spread across the bigger lenders, with the absence of pub buyers leaving few options but to extend debt repayments. Last month the Bank of New Zealand Australia, the business division of NAB, extended about $150m in NLG loans due at the end of July until January 2012. However, banks continue to lend on pub freeholds, albeit at reduced loan-to-valuation ratios of 50-60%. Few are lending on leaseholds. The harder line has fuelled fears of a further half a % softening in yields in 2011. "If a bank is only willing to lend 50% for a $20m acquisition, that limits the number of buyers able to stump up a lazy $10m," the senior industry figure said. While pub markets across Australia are under pressure, New South Wales...where there has been about 35 receiverships since 2008 - has suffered most. The latest to go into receivership is Icon Hospitality - the largest tenant of the troubled listed ING Entertainment Fund. The least affected state is Victoria, where poker machine baron Bruce Mathieson and Woolworths dominate the pub scene through their Australian Leisure & Hospitality Group partnership. Likewise, the ALE pub freehold group has the majority of its properties in Melbourne and Queensland, making it another standout in the listed pub space. Many Australian leading business people say that the clubs need to improve entertainment, beyond just offering entertaining "one armed bandits". Also, good food for the right price may help save the skin of some Aussie pubs, clubs and hotels. No wonder the club sector is pissed off with 'Mr X', pitching proposals which will further reduce revenue streams. Aren't you glad you don't own a pub!
Victorian Government Targets Real Life Underbelly In And Around Horse Racing Scene...
The Victorian Government has authorised the state's racing officials to access information from more crime-fighting bodies, as part of a crackdown on shady characters. The Racing Integrity Commissioner, Sal Perna, can now trade data with the Australian Crime Commission, the Australian Securities and Investment Commission, Centrelink and the Victorian Ombudsman. He was already authorised to view the files of Victoria Police and the state's gambling regulator. The Racing Minister, Denis Napthine, says crime is not welcome at the racetrack. "In racing there are millions of dollars involved on a daily and yearly basis, and this can sometimes attract people of ill repute," he said. "And the Racing Integrity Commissioner needs to have access to information with other agencies so that he can investigate any suggestions of impropriety." Victoria Police was recently criticised for entering into an information sharing agreement with the Australian Football League. Dr Napthine says the AFL is a private body, and the same concerns do not apply. "The Racing Integrity Commissioner is a state public-sector employee, and he is responsible for protecting the integrity of racing in the state of Victoria, and that is why he has access to this information,' he said. "He is fully aware of the issues in terms of protecting privacy." Mr Perna is a former policeman, corporate security expert, architect of Tennis Australia's Anti-Corruption Program and also helped develop the AFL's integrity program.
Australian Man With Cancer - Leukaemia Stole Millions To Feed Gambling Habit...
A man with terminal leukaemia has been sentenced to jail for stealing millions of dollars from a law firm trust account. William Brenton Willoughby, 65, admitted stealing more than $2 million to buy and train racehorses and gamble. Adelaide District Court Judge Paul Rice said Willoughby abused his position as a loyal and trusted employee of the Magarey Farlam law firm and his behaviour was morally reprehensible. The judge said the man would serve his time harder than others because of his leukaemia and diabetes. Willoughby has been jailed for 9 years with a five-year non-parole term. Rumour had it that some inmates go get to play cards in jail, with decks of cards sometimes being smuggled in we're told. It's unknown exactly how any wagers are paid in the can, but we suspect with vice like beer, cigs or even mobile phones which are known to be smuggled in from time to time.
Alice Springs, Northern Territory: Alice Springs Memorial Club: Real Life Underbelly Crime Spree...
The manager of the Alice Springs Memorial Club says crime is out of control in the town. Andrea Sullivan said the club was broken into around one o'clock in the morning and alcohol was stolen. She said while police were taking a statement from her, the alleged offenders returned and the police chased them and arrested them. Ms Sullivan said repeated break-ins have cost the club more than $20,000 over the last couple of months. "I really think that it's as simple as this - you do the crime, you do the time" Ms Sullivan said. "The justice system has to be a lot harsher on these people especially these repeat offenders. "They're coming in over and over and over again and I can tell you the town's people are getting very tired and sick of it." Police have been kept busy over the last two days with break-ins at two other licenced premises. Police said all of the alleged offenders have been arrested and charged. The offers decent opportunities to have a punt. TAB, Keno, Bingo and Slots we understand. From their website we learn... TAB - We have the perfect setting for the eager punter, with an up to date top tipping service supplied by Bet-Busters and screening Sky Channel, Austar and Foxtel Sports. The TAB has it's own separate area away from the hustle and bustle of the rest of the Club. Fully operational seven days a week with a fully equipped bar and ATM facilities available. KENO - We have a fully operational Keno Terminal and several screens to view the Keno situated throughout the Club. BINGO - Bingo sessions are held privately in our hall separated from the main Club area. Guests are welcome to try their luck at winning cash jackpots. Monday eyes down at 7:30 pm Sunday eyes down at 1:30 pm. Gaming - All the gaming functions are incorporated in one area of the club and include 45 Gaming Machines; Keno; TAB; Eight Ball & Darts rooms  The gaming area reflects a casual and inviting ambiance with a modern and bold decor.  In addition to the integrated gaming area is a further convenience of an outdoor smoking area that is central to all.  The outdoor smoking area is a tastefully designed including a tiled floor and shaded area. Situated just off from the Main Bar you can enjoy a drink and a flutter on one of our 45 gaming machines. We have a 13 machine Aristocrat "Fast Lane" Hyperlink Jackpot system, 8 machine TAB "Rocket to Riches" linked Jackpot system, 7 machine IGT "Jetsetter" linked Jackpot system and an excellent variety of stand alone machines. The Club has a policy of responsible gaming and children under the age of 18 are not permitted in this room. The Gaming Room opens from 11am till late Monday to Saturday and 12pm - 9pm Sunday. We open on all public holidays except Easter Friday and Christmas Day. Members promotions are run in conjunction with the Pokies, TAB & Keno. Our Members promotions are held every fortnight and we change the prizes every three months. Our Members Promotions have proved very popular with prizes ranging from:  Win Your Weight in Gold White Goods worth up to $10,000 Cars Huge Cash Give-aways. To collect tickets simply spend $20 on Poker Machine change, TAB, Keno, in the Bottle Shop or buy a main meal in the Bistro. All draws take place between 7pm & 9pm. To be eligible to win you must be a current Financial Member and present at the draws. *Committee Members, Staff and Family of both (including boyfriends, girlfriends, de-facto's etc) not eligible to win.
Queensland Banana Bender State: Pub Pokies And Online Pokies Becoming More Popular?...
One armed bandits are maintaining their popularity in 'The Sunshine State'. It's understand that punters might have only a 1 in a million chance of winning really big, lotto - millionaire style, but they just keep coming back for more. Yep, throw another dime in the pokie baby. Queenslanders "invested" close to $2 billion last year as the punters passion for the slots maintained its fever pace. The total pokies expenditure of $1.81 billion was slightly down on the previous year, it was the third year consecutively the number exceeded $1.8 billion. We're also learned that the 2008 figure of $1.83 billion was an all-time record. Now, this is important - those numbers Do Not take into account the rabid take up and roll our of online poker or sports betting. You know, betting over the global medium - the internet. Overall, Queenslanders spent $7 million less on pokies than last year and $28 million less than in 2008, but it still works out at in excess of $150 million every month down the slots August was the year's biggest month for slot gamblers, who put close to $170 million in the throats of the one armed bandits. August was also the biggest month for gamblers in 2008, with more than $173 million lost. Pokies remain by far the most popular games for punters in Australia, bringing in most of the estimated $17 billion spent on all forms of gambling down under each year. Some insiders think that the reduction in official spending was more a sign of the increased popularity of internet and sports-based gambling. Concentrating on pokie figures, it appears Queenslanders gambled more at the height of the global financial crisis two years ago than they did throughout 2010.
Quotes From Nick Xenophon; Gambling And Sports Betting Hater On South's Rabbitoh's Casino Deal...
"The Rabbitohs players are role models for young kids and being tethered to Star City, to NSW's biggest gambling venue, is really sending the wrong signal"
"It normalises gambling behaviour for young kids."
"Why would the Rabbitohs want to tie their reputation to a business that causes so much misery to so many?"
"It's a very sad development given that South Sydney was a beacon of hope for those clubs wanting to ween themselves off a reliance on gambling revenue"
"This is only one short step removed from that so there must be better ways to raise a quid rather than off the backs of problem gamblers."
"In the same way that you can't have tobacco companies sponsoring sporting clubs, the same rule should apply to gambling because the level of harm is so significant"
A Media Man spokesperson said, "The you go Senator Xenophon. Happy. We still give you coverage even if you don't return our phone calls. Many clubs say you are out of touch with real Australians and what the typical bloke is all about. Punting has been a way of life with Aussies and sports lovers the world over since almost the beginning of time going back to the Roman coliseum and beyond. Deal with it.
NRL - Gambling News: Luxbet Joins Rabbitohs As Senior Corporate Partner...
The South Sydney Rabbitohs have announced that Luxbet have joined the Club as a senior corporate partner today, adding to the best-in-class brands associated with the Club leading into the 2011 NRL season. Luxbet is a racing and sports corporate bookmaking operation, owned and managed by Tabcorp Holdings. Rabbitohs CEO Shane Richardson is pleased to welcome Luxbet on board with the Rabbitohs. "Luxbet is recognised as a market leader in racing and sports betting and we're pleased to welcome them aboard for 2011. We have many well-renowned and respected companies and brands associated with our Club at the major and senior corporate partnership level and Luxbet is another that we welcome to our family." General Manager of Luxbet, Andrew Vouris, says aligning with the Rabbitohs is a good move for their organisation. "Luxbet's sponsorship of South Sydney presents us with a tremendous opportunity to align with a club that is on the verge of an extremely exciting period," Mr Vouris said. "We have been particularly impressed with South Sydney's vision for its future and we believe the sponsorship will deliver significant benefits to both parties."
Top Aussie Gambling Companies Respond To Flood Cry For Help...
Woolworths: $6.9 million (matching customer donations in Woolies, Big W, Dick Smith dollar for dollar)
Crown Limited: Donation tins in Crown complexes and have committed to matching all donations as well as staff contributions
Tabcorp Holdings: $1 million
Tatts Group: Going to run a dedicated lottery for the Queensland flood appeal where all profits will go to the Premier's Flood Appeal. They ran the same thing in Victoria after the Black Saturday bushfires. It will run on Wednesday 2 Feb in Queensland and is expected to raise $200,000. In addition, another donation will be made from the unclaimed prizes fund of an as. yet undecided amount
Shane Warnie Continues To Set Story Straight About 14 Mates And Self Attending Tennis Open...
Andy Roddick asked me in his box," Warne tweeted. "Said - yes ..." "How does that turn into wanting 14 tickets, VIP treatment and escorts to seats."
Warne's pissed response to the Herald story, which was sourced to two tournament officials, came as he prepared for the second round of the Aussie Millions Poker Tournament at Crown casino. He attended the Open with poker former champ Joe Hachem.
James Packer Gets Council Approval To Develop Compound At Vaucluse; Full Speed Ahead...
Media and gaming tycoon James Packer has received council approval to redevelop a 3369 square metre sloping site in Sydney's ritzy eastern suburb of Vaucluse. Packer with wife Erica has acquired three adjoining homes between Wentworth and Victoria roads. The largest home – a 1970s, unrenovated Guildford Bell designed mansion will be retained (view from pool, right). Packer, through company Monac Developments Pty Ltd, paid $18 million for this home in mid 2009. Last year, the businessman spent another $12.05 million acquiring two smaller homes on blocks beneath the prominent large home. These have both been demolished, allowing the land to be consolidated. The Packer's plan to replace the demolished homes with a 13-car garage, 23 metre pool, underground cinema, gym and staff quarters. A 2.4 metre high metal security gate will be developed behind two 1.7 metre metal vehicle entry gates. It's speculated the renovation will cost about $13 million. Construction is underway. We can't wait to see the finished product.
IMF Getting Reputation For Class Action Legal Funding Inc Gambling Down Under...
Class action law firms say while the size of the claims may be bigger, there is no big jump in the number of cases. Blake Dawson partner John Emmerig says class actions are increasing. "The High Court in 2006 changed a law to allow litigation funders to fund these actions and there's a huge financial motivation for funders in doing so because they take generally between 20 to 45% of a settlement or judgment from these claims," he said. Litigation funder IMF Australia is well-known for funding some of Australia's biggest class actions such as the $145 million payout to investors from poker machine maker Aristocrat Leisure. IMF has around 10 class actions on the go.
Aussie SP Bookmaking Legend Passes Away...
Bruce Johnstone who gained fame and notoriety as one of Melbourne's best-known SP bookmakers and two-up operators as well as playing a leading role in transforming the face of basketball in Australia, has died of a blood disorder in palliative care at Yarrawonga. He was 87. Johnstone left home near Mortlake as a 15-year-old with just a swag and £5 sewn into the lining of his coat by his mother, and went on to afford a regular table at the renowned Flower Drum restaurant on Sunday evenings. Johnstone's SP bookmaking was the stuff of legend and not for nothing was he widely known as "Bruce the Bookie". But the undertaking led to problems with the police. One particular raid caused him much grief after his cockatoo fell asleep and failed to warn of the onrushing police who started battering down the door as Johnstone scrambled to collect money strewn around the room. As the plainclothes raiders were about to burst through, he cagily shouted, "Call the police, call the police, robbers are here". He is survived by his wife Emma, daughter Kay, sons Gary, Robert and Max, their partners and 75 grand and great-grandchildren. RIP.
Aristocrat Leisure Misses Aussie Government Dealine On Pokies Reform; What Next?...
Australian-listed pokies manufacturer, Aristocrat Leisure, will not meet the deadline for reforms of the gaming industry. The reforms were demanded by independent MP Andrew Wilkie, whose support for the minority Federal Government was conditional on the introduction of betting limits for gamblers. Aristocrat Leisure stated on 26 January 2011 that the new system would not be ready by 2012 as planned by the Government.
Star City (Sydney) VS Crown Casino (Melbourne); War For Entertaining Talent And Gambling Dollar...
Star City Casino: Chinese New Year - The Year Of The Rabbit...
2 - 17 February
Celebrate Chinese New Year at Star City as we bring in the Year of the Rabbit with a whole calendar of exciting festivities and events. Start with a bang on New Year's Eve with Chinese crackers in the Porte Cochere then enjoy dragon and lion dancing, roving Chinese entertainers, a delicious banquet in Lotus Pond and lots more!
Star's New Baccarat Room...
The new Baccarat room is the latest area to open as part of Star City's extensive refurbishment. Star City has launched a luxurious new room in order to provide a better experience for the large number of customers that enjoy the game of Baccarat. Situated on the Main Gaming Floor, the new room is appointed with a dedicated buy-in desk and 18 custom made tables and chairs for your ultimate comfort. What's more, when the urge arises to dine, the new Baccarat room is conveniently located next to Star City's new restaurant, Fat Noodle. Join the communal dining tables and relax in the warm surroundings whilst experiencing the fast paced service and culinary theatre from the open kitchen. The opulent surroundings of the new Baccarat room will ensure you experience the thrill of the game on a whole new level! Come and see it for yourself today. Opens 24 hours, everyday.
Crown Casino, Melbourne: More Great Entertainment Coming Up...
Burlesque Royale...
Starring for the first time in Australia, UK burlesque sensation Immodesty Blaize, Burlesque Royale is a never before seen spectacular of old fashioned showgirl glamour. Featuring for the first time in Australia, International stars Kalani Kokonuts (US), Michelle L'amour (US), and Perle Noire (US). Also performing are Australian artists Danica Lee, Holly J'aDoll, Kelly Ann Doll, and Lauren La Rouge with a special performance by Mada Vs Vegas - The Duelling Magicians. Hosted by the enigmatic Supergirly, Burlesque Royale is set to take its audience on a wild ride with tongues set firmly in cheek. VIP tickets will include a complimentary drink, gift bag and access to the after party.
DATE
Friday 28 January, 2011
Dragon...
In a special 3 part concert presented by BBC 2011, DRAGON play 20 of the best songs of the 60's British pop Invasion by 20 great British bands. The show begins with DRAGON playing acoustic guitars, mandolin & melodica. They will perform a capella and acoustic versions of such great songs as Thunderclap Newman's SOMETHING IN THE AIR, Cat Stevens' MATTHEW AND SON, a rousing acoustic version of The Troggs GIRL LIKE YOU by way of The Beatles YESTERDAY and more. After a short intermission the band will be back in electric mode tearing into the Stones GET OFF MY CLOUD followed by The Beatles TICKET TO RIDE.  This electric set of great British songs gets crowd singing and dancing along. Songs such as WHITE ROOM, IT'S NOT UNUSUAL and WATERLOO SUNSET and ITCHYCOO PARK all get the Dragon treatment and a new burst of life in 2010. These are the 20 favourite songs that the guys in Dragon played when they first took up their instruments. They are timeless songs and the band loves playing them. The DRAGON versions are fresh and affectionate and have an energy that references the way these songs turned the music world upside down in the 60's. In the encore Dragon will play 6 of their timeless hits including APRIL SUN, CELEBRATE, RAIN and ARE YOU OLD ENOUGH.
DATE
Friday 25 March, 2011
Cliff & Dusty...
Three great International artists, one unique concert experience, featuring all the hits of two music icons once described as the King & Queen of British rock but who, amazingly, never appeared on stage together. That was until now as Australian music legend Marty Rhone and the stunning Sheena Crouch make it possible to imagine what the experience might have been like. Audiences will hear all the great Cliff & Dusty classics that brought over 200 million record sales and 50 hits such as The Young Ones, Summer Holiday, Devil Woman, We Don't Talk Anymore, Dreamin', I Only Want to be With You, Son of a Preacher Man, You Don't Have to Say You Love Me and many more. Plus, direct from the UK, special guest, Sir Cliff Richard protégé Barratt Waugh, whom Cliff has described as one of the most exciting and unique talents he has come across in his 50 years in the business. We are delighted to introduce Barratt Waugh to Australian audiences. Don't miss the concert experience of the year.
DATE
Saturday 18 June, 2011 
Getting board of reading yet? If so, try your luck er skill at Baccarat or Craps. If your more into luck, check out the slots like Cleopatra, Sinatra, Rambo, Goanna Gold and The Terminator. Rumour goes PartyGaming also have, or will soon get, a World Poker Tour themed online slot game. We recommend punters open an account with PartyCasino, PartyGaming and World Poker Tour, just to have all based covered. Party appears to still be the most popular online casino brand in Australia despite big efforts by the likes of 888. Marvel slot games are forecast to be some of the most popular of this year with Captain America and Thor tipped to hit Australia cinema's this year, with Spider-Man also getting a remake. Whatever your casino game of choice, good luck, and let us know how you go guys and girls. Spin to win.
Take the time to research and learn games before placing down money
Media Man http://www.mediamanint.com, Casino News Media Gambling911 are website portals. Not casinos as such, however are recognised as world leading websites that cover the sector and act as central points to games, news, reviews and more.
Readers... er, punters, how did you like our report? Tell us in the forum. 
If you have a bet, please bet with your head, not over it, and for God's sake, have fun.
*Greg Tingle is a special contributor for Gambling911
*Media Man http://www.mediamanint.com is primarily a media, publicity and internet portal development company. Gaming is just one of a dozen sectors covered