Sexiest Poker Players of 2010: Vanessa Rousso
Published on:
Jan/09/2011
Jenny Woo here with my continuation of the Sexiest Poker Players of 2010 and you'll be thrilled to know that Vanessa Rousso, who has appeared on the cover of the Sports Illustrated Swimsuit issue, comes in as my 5th most sexiest.
Here is a recap of who has made the cut so far.  We're doing these in no particular order and my number one pick will be revealed soon so keep checking in to Gambling911.com to find out whom it might be.
*2 Tatjana Pasalic
*3 Erica Schoenberg
*4 Patrik Antonius
*6 Isildur1 (now revealed as Viktor Blom)
I recently sat down with Vanessa to discuss her current projects and plans for the new year and will be presenting that interview here shortly.
Last month, Vanessa had her biggest cashout of the year, finishing 3rd at the Doyle Brunson Five Diamond World Poker Classic/ WPT Season 9
WPT No Limit Hold'em Championship, and walking away with $358,964.  Hopefully this is a sign of good things to come in 2011.
Not only is Rousso sexy, she's also smart.  Vanessa excelled in High School and went on to law school.  She seemingly has applied that high intelligence level to her poker play.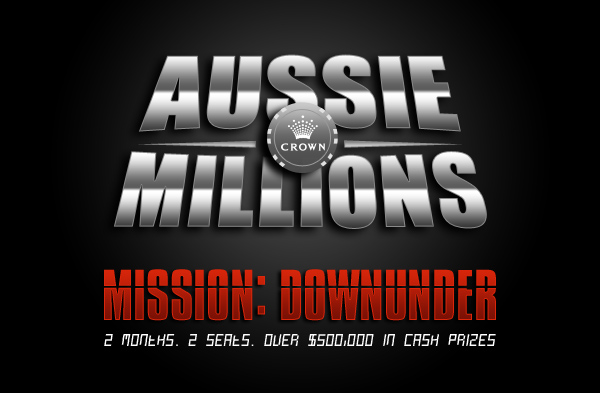 "I don't want to toot my own horn and say, 'Yeah you have to be in the top 1% intelligence to do this," she told me a few months back.  "That's just not true.  Poker isn't rocket science.  Sure, you have to have an above average of intelligence but the biggest thing that makes or breaks it whether or not you're going to be a successful poker player is your discipline, your willingness to continue chipping away at the ice block, and basically being a life long learner.
"Yeah absolutely, I treated it a lot more seriously than a lot of people do to whom poker is just a hobby.  That makes sense, if that's their hobby they don't need to go study it and everything.  For me, if I want to still consider making it my profession I literally - and to this day - read every poker book that comes out.  I just read Daniel Negreanu's and Gus Hansen's last year as they came out. 
"I'm constantly working on improving my game and writing articles that cause me to critically think about the game and teaching boot camps which tests my ideas about poker.  The students always battle you in whatever you say and force you to examine the validity of the different ideas you offer them.  I'm always chipping away at it and I think that this is something that I was trained to do from my academic background."
- Jenny Woo, Gambling911.com Senior International Correspondent