Sexiest Poker Players of 2010: Tatjana Pašalić
Published on:
Jan/02/2011
Jenny Woo here with what Gambling911.com readers have been waiting for, my sexiest poker players of 2010.  Where does Tatjana Pašalić fit in?  You'll find out in a moment but first a little something in honor of this year's sexiest female poker players…
Seven wise men with knowledge so fine,
created a p**** to their design.
First was a butcher,
with smart wit,
using a knife,
he gave it a slit,
Second was a carpenter,
strong and bold,
with a hammer and chisel,
he gave it a hole,
Third was a tailor,
tall and thin,
by using red velvet,
he lined it within,
Fourth was a hunter,
short and stout,
with a piece of fox fur,
he lined it without,
Fifth was a fisherman,
nasty as hell,
threw in a fish and gave it a smell,
Sixth was a preacher,
whose name was McGee,
he touched it and blessed it,
and said it could pee,
Last was a sailor,
dirty little runt,
he s***** it and f***** it,
and called it a c***.
God bless the ladies of poker….and now for a look at Tatjana.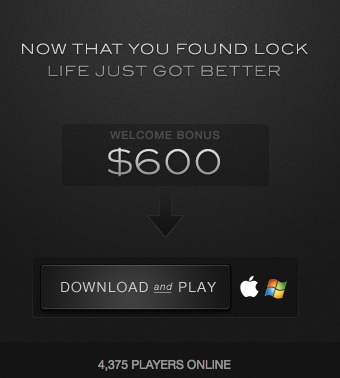 Some of the things that make Bosnian-born, Croatian-raised Tatjan Pašalić sexy…
Tatjana Pašalić is an outstanding law abiding citizen…
"Overtaking a police car is not always the best idea...but it's fun!"
An animal lover…
"My cat is in heat and he is screaming all over the place. I'm gonna kick him. He just became a dad like 4 weeks ago!"
Always has a smile on her adorable face….
"Haha, I just love my dentist!"
Has a ravenous appetite…
"Two basketball players next to me talking how they wear their sweaters for weeks without washing. Yum!"
She's a multi-tasker…
"Sushi with a hot chick, shopping and packing, sleepover at @pokericaladies and an interesting business offer."
And, most important of all, she's hot as Hell.
"What happens when a volcano meets a tornado?"
Her favorite poker game, she told me earlier in the year, Texas Hold'em.
"Always has been my favorite game, it's just so beautiful. Gives me an opportunity to be an actress cos every pot is like a different role - you can bluff, play tight, aggressive...Besides, I'm a girl, Omaha has got too many cards, I can't follow all that!"
And when it comes to style of play, Tatjana says: "I am relaxed and tight but lately have been working on my aggressive style."
Tatjana gets tipsy with her Godmother, likes singing karaoke, and she spends Christmas dinner with cab drivers she doesn't even know.
Gotta love Tatjana.  She is my number two sexiest poker player of 2010 and one of the most searched for poker players on the Gambling911.com website I might add. 
I'll be counting them down in no particular order – since they tell me I can't count anyway – so be sure to check in at Gambling911.com daily.
- Jenny Woo, Gambling911.com Senior International Correspondent