Senate Leader Harry Reid Back Working With Jon Kyl on Internet Poker Bill
Published on:
Jan/17/2012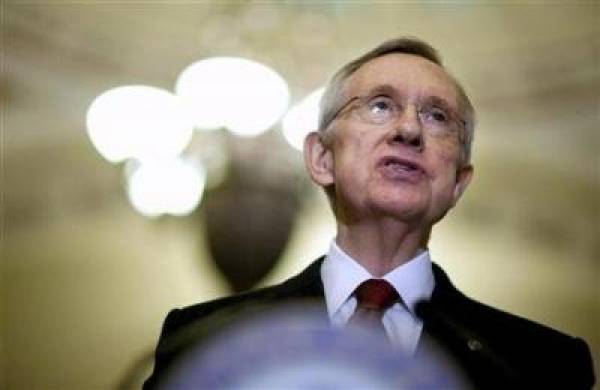 Senate Majority Leader Harry Reid of Nevada on Sunday said December 23's legal opinion by the Department of Justice will accelerate efforts in Congress to pass a bill authorizing federal regulation of Internet poker, according to subscription-based GamblingCompliance.com.   
Reid said he is working with Arizona Republican Senator Jon Kyl and that they "are making progress".
The New York Post initially reported on the Reid/Kyl connection late this past year just prior to a Department of Justice change of stance whereby they have decided to no longer apply The Wire Act to poker.  As such, a handful of states have already begun preparing to begin offering legalized online poker within their borders and potentially as part of a pact with other states similar to the lottery system and PowerBall. 
More Poker News Headlines for Tuesday, January 17, 2012 (Late Morning Edition)
There has been a good deal of news breaking in the poker world over the past 24 hours so we would encourage readers to follow Gambling911.com on Twitter here.
This literally landed on our desk as we were about to go to press….
Ira Rubin, a defendant in the April 15, 2011 "Black Friday" sweeping indictments of online poker operators, is set to plead guilty, according to Bloomberg News.  A Manhattan federal court clerk advised the news source. 
UB.com, Others Named in Federal RICO Complaint - Eight high stakes poker players, including the author of poker skill books, Daniel Ashman, have been named as plaintiffs in a federal RICO complaint against UB.com (formerly UltimateBet).  They claim the company stole millions of dollars through the exploitation of security flaws. [Gambling911.com]
Gabi Campos Steps Down as CEO of PokerStars – The world's largest real cash online poker room, PokerStars, released a statement confirming its CEO of nearly two years, Gabi Campos, had left the company following rumors on Monday. 
"Gabi Campos has decided to step down from his position as Chief Executive Officer, effective February 1, 2012, to pursue other opportunities.
"The company thanks Gabi for his hard work and commitment and wishes him the best in all his future endeavors. A search for Gabi's replacement is underway."
Campos also deleted any reference to having worked at PokerStars on his LinkedIN page.  [Gambling911.com]
Bwin.Party to Sell Off Payment Processing Biz - A weekend news report in UK broadsheet The Telegraph says PartyPoker owner bwin.party will float its payment processing business, CQR, on the stockmarket in order to realize value for shareholders. [CardPlayer.com]
- Chris Costigan, Gambling911.com Publisher