Sam Trickett Poker Pro Interview Pre Big Drop: 'I Have $30k Stuck on Full Tilt Poker'
Published on:
Jul/04/2012
L-O-S-E-R!!!!
Yeah whatever!  Trickett finishes 2nd and claims more than $10 million.  If that's what losing to ANTONIO ESFANDIARI means, those of us here at Gambling911.com will take losing any day of the week.  Actually, Trickett has pretty much redefined the whole notion of losing in one night.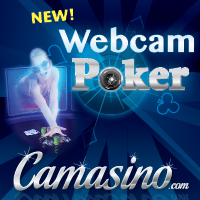 Sam Trickett now sits at number 4 on the All Time Money List of top poker player earners.  His 2nd place finish at Tuesday night's Big One For One Drop landed him the 3rd biggest cash in poker tournament history (yes – his 2nd place finish).  He now has $16,471,099 after the $10.2 million take. 
Trickett was one of the UK's most popular poker players.  It's safe to say he is THE MOST POPULAR after Tuesday night. 
Just a few weeks back, HighStakesDB.com featured an interview with Trickett, having no idea the success he would enjoy at this year's World Series of Poker.
Trickett also revealed he was among the many players who has money stuck on Full Tilt Poker, in the form of $30,000. 
How have you risen through the ranks to become where you are today?
I gradually made a name for myself on the UK circuit by winning a few local tournaments and then I had a decent result in Vegas in 2008 for $250k. As you may already know, I went broke during the 2009 WSOP. I subsequently moved to Cape Town and worked extremely hard on my game. This helped me a lot and results started flying in for me. I have been a consistent winner in tournaments and cash games since then.
Do you regard yourself as a better live player than online?
Yes as I put a lot more effort in to my live game; I'm always looking for information and trying to adjust accordingly. In regards to playing online, I tend to just click buttons sometimes and not really think too much whereas the dynamics of live games are much more suited to my style.
What has been the biggest pot you have ever lost, and please could you explain details of hand?
It was approximately HKD $20m in which I flopped top set but the opponent rivered  a bigger set.
More of the interview can be found here at HighStakesDB.com
- Patrick Flanagan, Gambling911.com