Russian Players Have Impact on World Series of Poker Once Again
Published on:
Oct/01/2008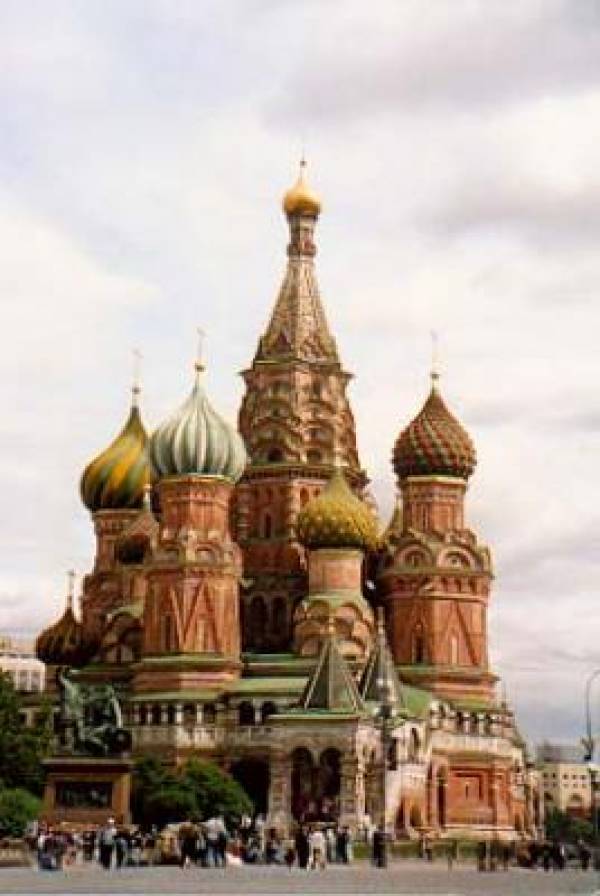 Russia's Ivan Demidov was listed with +425 odds at BetCRIS.com to win the 2008 World Series of Poker. Demidov had the second largest number of chips coming into the delayed final which is scheduled to play out this November.
Demidov served as a precursor to this year's Russian success at the World Series of Poker Europe where two players from his nation have made the final table.
Oh, but wait a moment, one of those two players is none other than Demidov himself. That's right, while Demidov awaits play in next month's World Series of Poker (Las Vegas) Final, he will be taking part in Thursday's WSOPE final nine. For someone who only began playing poker in 2006 and has won a few thousand dollars on the live tournament circuit (just under $40,000 to date), Demidov could become one of the richest poker players by year's end should he happen to win both World Series of Poker events. The WSOP pays first place $9.1 million while the World Series of Poker Europe will pay its first place winner just over $2.1 million.
Also sitting at the WSOPE final table is Russian Stanislav Alekhin. The relative unknown had the second largest number of chips at 1,278,000 heading into Friday's showdown.
According to poker player Daniel Negreanu, The World Series of Poker has always attracted a competitive international field. Interestingly, this year's World Series of Poker event in the US featured more players from Russia than ever before. Negreanu, who is competing with Demidov at the final table of the WSOPE, believes that Demidov has a good shot of winning the WSOP for his Russian homeland. It can be assumed Daniel feels differently about Demidov's chances to win this year's World Series of Poker Europe.

"Poker's popularity is surging in Russia," Negreanu stated. "You can expect to see more Russian names winning on the European Poker Tour and other major international tournaments in coming years.
"Why are so many talented Russian players suddenly bursting on the poker scene? Maybe it's because of the game of chess. Many years ago, Russian masters dominated their American counterparts in a different game of skill.
"That game, of course, was chess. The battles between Bobby Fischer and Boris Spassky were epic. And while poker isn't quite at that point, we're definitely headed in that direction."
Aside from Demidov and now Alekhin, Russians making a name for themselves on the international poker circuit include Kirill Gerasimov.
The 37-year old Gerasimov worked as an insurance salesman in Moscow, and started entering poker tournaments throughout Europe in 2001.
In May 2003, Gerasimov made his first World Series of Poker (WSOP) final table, finishing 6th in the $1,500 No Limit Hold-Em event and receiving a $24,000 prize.
He would return to the World Series of Poker in April 2004, making an appearance at two final tables: a 5th place finish ($30,060) in the $1,500 Pot Limit Hold-Em event featuring Huck Seed and Tony Bloom, and a 2nd place finish ($100,000) in the $1,500 No Limit Hold-Em shootout event featuring John Juanda, Asher Derei and Daniel Negreanu.
He also made the money 4 times in the 2005 World Series of Poker, including a 2nd place finish ($108,775) in the seven-card stud tournament, and he also made the money in the $10,000 Main Event for the first time, with his 444th place finish earning $16,055.
Gerasimov made two final tables during the second season of the European Poker Tour (EPT), finishing 5th in London and 3rd in Deauville.
As of 2008, Gerasimov has made over $2,000,000 in live tournament winnings. Prior to Alex Kravchenko's 2007 performance at the WSOP, Gerasimov was number one on the Russian all time winning list.
Speaking of which, Kravchenko is another 37-year old professional poker player based in Moscow, Russia. He made a huge impact during the 2007 World Series of Poker, cashing six times, including finishing fourth at the Main Event and the $1,500 Limit Omaha Hi/Lo event where he won a WSOP bracelet. Kravchenko became the first Russian citizen in history to win a WSOP gold bracelet.
Kravchenko is a phenom on the European poker circuit. He's also won the Austrian Masters Pot-Limit Championship and the Russian Pot-Limit Championship, both in 2001. He has cashed over 30 times with career winnings totaling $2,611,088.
Then there is the easy-to-pronounce Rafael "Ralph" Perry. Yes, he is from Russia and, yes, he changed his name from Rafael Perivoskin. Perry has won over $2,500,000 on the live poker circuit since 1992, most notably finishing third in the 2002 WSOP Main Event.
Like with the Americans, Russia also has its own celebrity players who were known for something else before they hit it big on the poker circuit. Yevgeny Kafelnikov has had a few impressive finishes at the 2005 World Series of Poker. He is a former World No. 1 tennis player from Russia. He won two Grand Slam singles titles (one French Open and one Australian Open), four Grand Slam doubles titles, and the men's singles gold medal at the Sydney Olympic Games.
....Be sure to check out the
Million Dollar Poker Club
..
Big bonuses, opportunities to enter major world poker tournaments and a chance to become the next POKER MILLIONAIRE. 
----
Christopher Costigan, Gambling911.com Publisher