Russ Hamilton Blows Up In Florida
Published on:
Jan/19/2011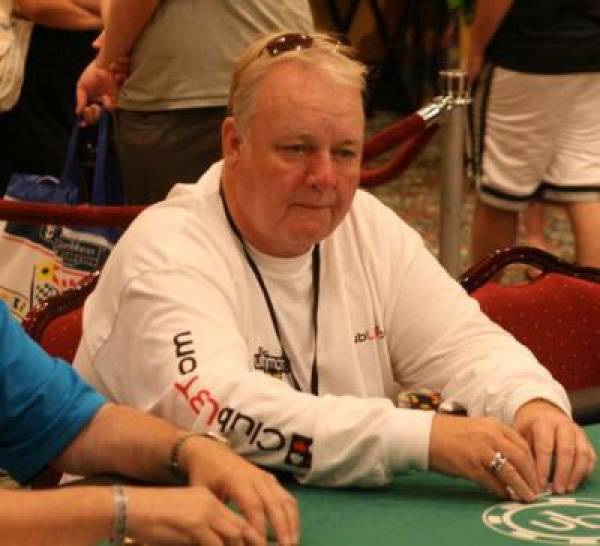 The one time World Series of Poker champion implicated in an insider online poker cheating scandal, Russ Hamilton, reportedly had a tirade while playing cards at the Gulfstream Casino in Florida. 
A member of the popular TwoPlusTwo.com forum relayed how he and a buddy encountered Hamilton, arguably among the most hated men in poker today.
From AintLuck.com:
Between them was an extremely overweight man, whom after a few hands, they realized was Russ Hamilton. Once they realized they were in the midst of such a polarizing figure, they began to subtly lob barbs at the man, who at first, did not realize he was being made fun of.
According to the poster, the night finally got ugly when he bluffed Hamilton off of a pot with 8 high and his friend turned to Hamilton and said "tougher game when you cannot see your opponents' cards". This reportedly set Hamilton off and launched him into a tirade that can not be printed here. Let's just say, using some choice expletives, he insulted "Billy" and said those things about him were not true.
A few moments later, the staff of the establishment informed the two friends that if they didn't settle down they would have to leave the casino. Appalled that the casino would rather have a known cheater than law-abiding players, they packed up their chips, cashed out and went to another casino 10 miles away.

Hamilton, who won the 1994 WSOP main event, was profiled on 60 Minutes as the man responsible for cheating dozens of online poker players out of millions of dollars after gaining access to the UB.com backend.  Hamilton was one of the original investors in that popular Internet poker room. 
On September 29, 2008, the Kahnawake Gaming Commission stated it had found clear and convincing evidence that, between the approximate dates of May 2004 and January 2008, Russ Hamilton was the main person responsible for, and benefiting from, multiple sophisticated cheating incidents at UltimateBet.  UltimateBet eventually refunded a total of $22,100,000 to the defrauded players.
- Patrick Flanagan, Gambling911.com