Radio Interview Downplays Russ Hamilton's Role in Poker Cheating Scandal
Published on:
Feb/24/2011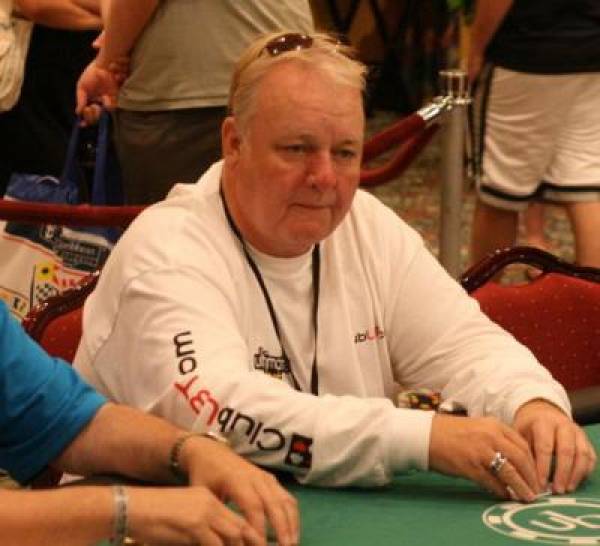 Is Russ Hamilton just a scapegoat in the biggest online poker cheating scandal in history? Or are the few remaining friends he has left trying to create a specter of doubt regarding his guilt. This is precisely the question being debated over on the message boards at twoplustwo.com, where a thread was started a few days ago dissecting an interview of Ultimate Bet co-conspirator Travis Makar that was conducted by Bryan "The Icon" Micon and Todd "DanDruff" Wittleles on DonkDown Radio.
Those who have followed the scandal may recall that in its investigation, the Kahnawake Gaming Commission (KGC) found that Makar was one of the main co-conspirators behind the scheme. In a wide-ranging interview that lasted one hour, Makar attempted to discredit many of the allegations levied upon him by the KGC. In fact, Makar went to great lengths to state that he had nothing to do with the conspiracy whatsoever. Among the top quotes he made during the Q&A session were:
"I owned a computer servicing store for several years and I serviced the computers of several top players." In mentioning this, he simply used the first names of players such as "Phil," "Annie," and "Scotty" and mentioned Freddy Deeb's full name.
"[I] never earned a penny from them, never worked for them," when asked of his relationship with Ultimate Bet.
"100%, never used the (superuser) program once"
In addition to proclaiming his own innocence with these and other statements, Makar went on to say that there was a great deal of additional cheating going on at the site but the KGC made sure the rest of the cheating was swept under the rug, making Russ Hamilton the mastermind of all the wrongdoing that took place, an allegation that Makar disagrees with. Makar claims that he has all the proof needed to prove his statements in the form of documents, e-mails, computer records, and the actual computer program used by the cheating ring. He went on to make the troubling claim that there are several people involved in the conspiracy who just walked away without any punishment and that UB.com's assertion that they have new ownership is nothing but a lie. If any of these statements are actually true, this could be an absolutely devastating blow to the company that has gone to such great lengths to reinvent themselves as a trustworthy online poker site.
Some of these revelations echo some of the statements that Hamilton made during a highly publicized confrontation at a Florida casino with two players who then relayed the story to the twoplustwo message boards. During that confrontation, Hamilton said that people just don't know the real story about what really went down, without offering any further information.
Makar actually said that Hamilton's level of guilt is not nearly as bad as the public has been made to believe and that for some reason he is taking the fall for others who actually walked away with most of the stolen money.
It remains to be seen if these statements made by Makar are actually true, but it has already sparked the public's renewed interest in finding out what really happened.
Source: www.aintluck.com