Professional Poker Player in Middle of Kabul Bank Corruption Scandal
Published on:
Feb/19/2011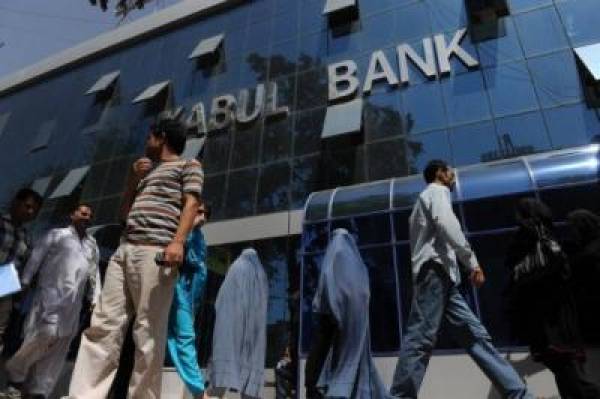 The founder of the Afghanistan's Kabul Bank, Sherkhan Farnood, is among those caught up in a corruption scandal that nearly caused a cataclysmic collapse of that impoverished country's biggest lending institution.   Farnood is an internationally recognized poker pro.
Thomas Ruttig, co-director of the Afghanistan Analysts Network think-tank, said:  "It's very high figures for a very poor country and it really illustrates how, under Karzai's government, the gap between the poor and the rich is widening, not narrowing."
Ruttig notes that a rather large sum of money has gone missing from the bank, a reported $900 million to be more exact. 
Among the other folks involved with the lending institution:  Mahmood Karzai -- a brother of the president who is reportedly being investigated by a US grand jury over alleged racketeering, extortion and tax evasion -- and a brother of vice-president and ex-warlord Mohammad Qasim Fahim.
From the AFB: 
In September, there was a run on the bank amid stability fears and claims that executives granted themselves huge off-the-book loans which were partly used to buy luxury beach properties in Dubai.
This resulted in the bank, which handles some of the payroll for Afghan security forces and government officials, being put under the control of the central bank, Da Afghanistan Bank.
The central bank is working on a plan for dealing with the lender's problems and the attorney-general has started a probe into what happened.
But there are signs of tension between Kabul and the international community over the way forward.
After a visit to Afghanistan, the International Monetary Fund (IMF) said last week that the bank should be sold off or wound down.
Central bank spokesman Emal Aashor told AFP, though, that it wanted to "restore it back to a normal status" and said there had been no decision on whether it would be sold.
Sherkhan Farnood founded the bank, located in one of Kabul's most modern buildings, back in 2004. 
He has over $600,000 in live tournament winnings so far during his career with one of the biggest wins coming at the 2008 World Series of Poker Europe Event @2 WSOPE H.O.R.S.E. Championship where he finished in 1st place and walked off with over $150,000.
- Ace King, Gambling911.com