PPA Disappointed in Ruling in KY Domain Name Seizure Case
Published on:
Oct/17/2008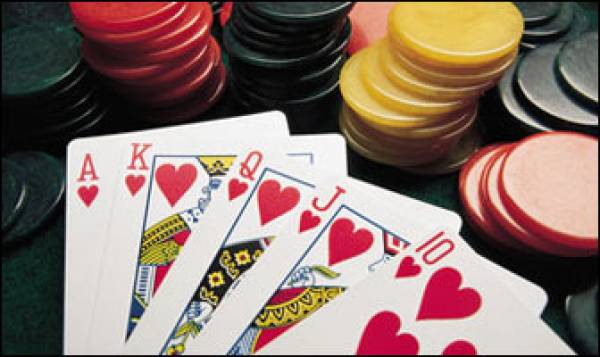 WASHINGTON, DC. (October 16, 2008) -The Poker Players Alliance (PPA), the leading poker grassroots advocacy group with more than one million members nationwide and more than 16,000 members in the Commonwealth of Kentucky, today expressed its disappointment in the ruling by the Franklin Circuit Court that states poker is not a game of skill and maintained the Commonwealth's right to seize the domain names of Internet gambling websites if these sites do not "geo-block" access for residents of Kentucky.
"Clearly, we believe the judge in this case got it wrong," said John Pappas, executive director of the PPA. "First of all, we strongly disagree with Judge Wingate's ruling that poker is not a game of skill. As demonstrated in the amicus brief we filed, skill plays an essential role in being a successful poker player. Additionally, we believe that by confirming Governor Beshear's actions, the court has set a dangerous precedent for censorship of the Internet. Today's ruling is a big step backward for both personal rights and Internet freedom."
"Judge Wingate's order is a huge disappointment to the thousands of Kentuckians who play Internet poker. In essence, Governor Beshear and Judge Wingate are denying law-abiding citizens this form of recreation simply because it is enjoyed on the Internet. This is Internet censorship by judicial fiat, plain and simple," said Rich Muny, Kentucky State Director of the Poker Players Alliance. Muny resides in Union, KY.
The PPA filed an amicus brief making the argument that poker is indeed a game of skill and therefore not illegal under Kentucky law. As such, the group believes Governor Beshear's seizure of websites offering online poker is unfounded. PPA's membership in Kentucky also voiced its opposition to the Governor's actions by flooding his office with letters and phone calls.
"I am certain that many of the plaintiffs in this case intend to quickly appeal this matter. We are confident that the Kentucky Appellate Court will review the facts and overturn today's order. At the same time, the PPA will continue its efforts to protect the rights of Kentucky citizens to play poker online," continued Pappas.
To truly address Governor Beshear's concerns with online gaming, the PPA continues to encourage the introduction of legislation, modeled after federal legislation such as that introduced by Senator Robert Menendez and Congressman Barney Frank, that would license and regulate online gaming. This approach would allow Kentucky to legally capture millions of dollars to increase revenue and fund critical state programs.
"Governor Beshear has shown great leadership in protecting and promoting the rights of Kentuckians to gamble on horse racing and in casinos," Muny said. "He should do the same for those Kentuckians who seek the freedom to engage in online poker."