PPA Applauds the Fraternal Order of Police for Its Support of Regulating U.S. Online Poker
Published on:
Mar/28/2012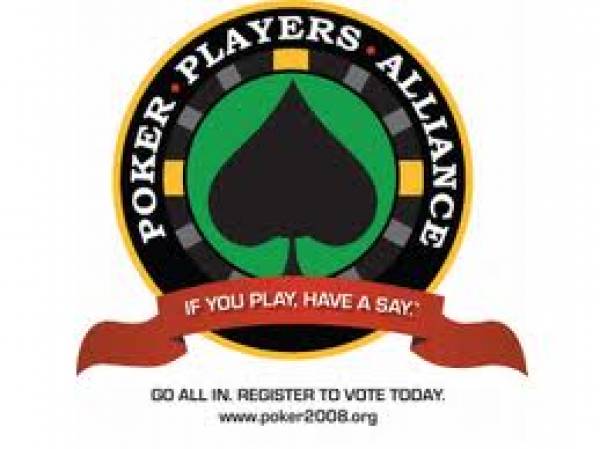 The Poker Players Alliance (PPA), the leading poker grassroots advocacy group with more than one million members nationwide, today applauded the Fraternal Order of Police (FOP) for publicly expressing their support of a regulated U.S. online poker market.

In a letter to the leadership of the U.S. Senate and House of Representatives yesterday, the FOP's National President Chuck Canterbury called for swift action from Congress to clarify regulation to protect U.S. consumers as law enforcement officials seek the tools necessary to combat fraud by unlawful websites operating overseas. 
Canterbury wrote, "Today, there are no controls on Internet gambling to give U.S. consumers recourse to U.S. courts to provide prompt and accurate payments; no protections are in place to prevent or detect money laundering; no firm and transparent licensing of operators exists; and no regulatory controls are in place to prevent criminals from entering the marketplace, rigging games, or misusing customer financial data. This has created a situation in which U.S. law enforcement authorities cannot shut down illegal activity, nor is there any way for those victimized by fraud or other criminal acts to seek redress."
Referencing their 2006 support of the passage of the Unlawful Internet Gambling Enforcement Act in order to combat offshore gambling operations, the FOP acknowledged that law enforcement cannot achieve these results without modernized regulatory laws. The letter also points to the Department of Justice's recent clarification that the Wire Act only applies to sports betting as a demonstration that old laws are not suiting our new problems.
Canterbury writes, "we need to modernize the Wire Act, create a strong regulatory framework for legal gaming that provides law enforcement the tools necessary to put the illegal offshore sites out of business and protect consumers from the operators who engage in criminal activity."
"The simple truth is the status quo is not working. Even our law enforcement officials recognize that regulation is the only way we can protect U.S. consumers and ensure their basic rights are upheld," said John Pappas, PPA executive director. "We are proud to have the FOP join our efforts to ensure a safe and regulated online poker market for all Americans."