Portugal Poker Pros "Locked In"
Published on:
Dec/09/2010
The innovative online poker room, LockPoker.com, has announced the signings of  new poker pros out of Portugal.
LockPRO ELITE Yuranpt has assisted in the development of the LockPRO Portugal platform.
The lineup includes Ricardo Pereira (7RickPereira), David Abreu (Esmone PT), Frederico Silva (Lagtard), Miguel Beleza Tavares (DiegoT2), Frederico Silva (EVConsultant), Pedro Oliveira (SkyboyPT).
Jennifer Larson, CEO of Lock commented that "The new additions to the Lock Family are just a part of fulfilling our original vision.  The Player is the core of our business and having the Pros join Lock and offer their insight, dedication and passion will enable Lock to really create the very best online poker experience world wide" Larson continues "We are not about just slapping a patch on a player when they are about to win. We want them for life and to truly integrate into the company. They weigh in on all decisions we make"
Last year, the European Poker Tour featured its premier event in Portugal with outstanding results, attracting over 300 players.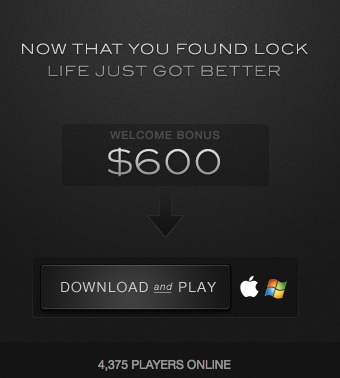 Lock Pokeris the world's most innovative online gaming brand. Lock launched their first masterpiece, Lock Poker, over two years ago and recently launched their ground breaking Casino. They exploded into poker industry by introducing the Bluff Online
Poker challenge, becoming the first company to develop a Mac download casino and hiring Eric Rizen Lynch as their VP of Product development.