PokerStars Makes Little Headway With Its Backed Nevada Internet Poker Measure
Published on:
Mar/24/2011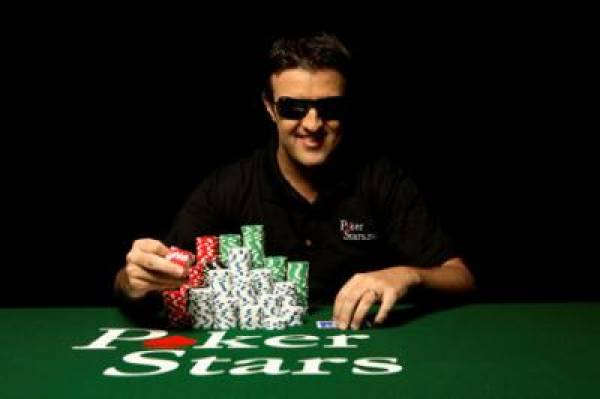 A hearing in the state of Nevada to determine if Internet poker might be legalized went nowhere Thursday.  The Nevada Senate Judiciary Committee failed to act on AB258, a measure that looks to make Nevada the first US state to legalize Web gambling..  It is being backed by the world's largest online poker room, PokerStars.com.  The bill is receiving heavy resistance from the state's brick and mortar casino companies, including MGM and Caesar's Entertainment. 
For the first time since commencing business on September 11, 2001, PokerStars has made its financials public.  The company claims it has over 38 million members, and generates over $20 billion in revenue on an annual basis.

"I see Internet gaming as the next extension of how Nevada reinvents itself, "Richard Perkins, a former Nevada Assembly Speaker and now a PokerStars lobbyist, in a statement. "This is the growth vehicle for the gaming industry worldwide."
The established Vegas casinos are instead backing federal legislation introduced last week by Congressman Barney Frank (D-Mass) and John Campbell (R-Cal).  They have also partnered up with European online poker firms in recent months, PartyGaming and 888 Holdings.  In fact, Thursday evening's news regarding the Nevada Internet poker bill stalemate comes at the same time that the NevadaGaming Commission approved an alliance between Caesar's and 888.
Adding to the drama, PokerStars and Wynn announced a strategic alliance late Thursday as well.  Wynn Resorts plans to launch PokerStarsWynn.com, to be based in the U.S., the company said.
"After much study, we are convinced that the lack of regulation of Internet gaming within the U.S. must change," Wynn Resorts CEO Steve Wynn said in a statement. "We must recognize that this activity is occurring and that law enforcement does not have the tools to stop it. As a company that has safely conducted gaming in the U.S. for more than 40 years, we believe that the same can be done for poker on the Internet."
"The current legislation introduced in the House, as it stands now, would prohibit PokerStars from entering the US marketplace as a stand-alone company," notes Gambling911.com Senior International Correspondent, Jenny Woo, who regularly consults with Representative Frank on the subject.  The Massachusetts Congressman has long been a supporter of legalizing Internet gambling in the US. 
For its part, PokerStars has added a little sweetener to the measure, allowing Nevada to collect taxes from other states that wish to participate in the industry. 
Attempts to legalize online gambling in both New Jersey and Iowa have failed so far this month. 
- Christopher Costigan, Gambling911.com Publisher
updated 10:26 pm ET
Follow us on Twitter for all the latest breaking gambling news.