Macau, China will play host to this year's PokerStars Guangdong Asia Millions, a HKD $1 million buy-in tournament set to attract over 100 players with a likely prize pool to be over USD $10 million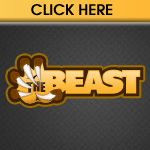 It is currently being billed as the biggest  poker tournament ever held outside of the World Series of Poker  in terms of prize pool, and the largest ever high-roller event by  number of players. 
The GDAM tournament will run from June 4-7 and will take place in  Macau at the 'PokerStars LIVE at the City of Dreams' poker  room. It will feature a Main Event from June 5-7 with a buy-in of  HKD $1,000,000 (USD $130,000) with two HKD $1,000,000 rebuys  allowed.  There will also be a HKD $250,000 (USD $32,500) Warm-up  Event on June 4. 
"This is going to be the one of the most amazing poker  tournaments of all-time," said Danny McDonagh, Director of Live  Poker Operations for the Asia Pacific for PokerStars. "We are  expecting over 100 players to sit down and play and one of the  biggest prize pools for a poker tournament outside of the World  Series of Poker. It's going to be seriously huge! " 
1.         2012 Macau High Stakes Challenge Super High  Roller    $23,511,128     Macau
2.         2007 WPT Championship           $15,495,750     USA
3.         2011 PokerStars Caribbean Adventure    $15,132,000     Bahamas
4.         2010 PokerStars Caribbean Adventure    $14,831,300     Bahamas
5.         2006 WPT Championship           $14,671,250     USA
6.         2008 EPT Grand Final     $13,323,417     Monaco
7.         2008 WPT Championship           $13,216,250     USA
8.         2009 EPT PokerStars Caribbean Adventure          $12,674,000     Bahamas

9.         2011 PokerStars 10th Anniversary Celebration – Sunday Million   $12,423,200     

10.       2009 EPT Grand Final     $12,293,896     Monaco

11.       2010 World Championship of Online Poker         $12,215,000     

12.       2011 PokerStars 5th Anniversary Sunday  Million $11,825,600  13.       2010 EPT Grand Final     $11,289,206     Monaco
14.       2008 World Championship of Online Poker         $10,925,000     PokerStars
15.       2009 World Championship of Online Poker         $10,720,000     PokerStars
16.       2012 PokerStars Caribbean Adventure    $10,398,400     Bahamas 17.     2011 EPT Grand Final     $10,181,818     Spain
18.       2013 PokerStars Sunday Million 7th  Anniversary $9,857,400       PokerStars
19.       2007 WPT Doyle Brunson Five Diamond World Poker  Classic       $9,661,200      
- Ace King, Gambling911.com