PokerStars Eliminates Bumhunting, Ratholing
Published on:
May/21/2013
The world's largest real money online poker room, PokerStars, announced this week it will no longer permit the practice known as bumhunting.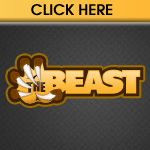 The new practice is aimed at protecting players.
So what exactly is bumhunting?
This is where regular players set up online poker tables and effectively lie in wait for novices.
The new policy means the practice called 'bum-hunting' will be impossible – anyone who sits at an inactive table for more than 30 seconds will be removed and the table closed.
Steve Day of PokerStars says the new rules should mean less frustration for players who have to sit waiting – as well as ensure poker sharks can't take advantage of others.
PokerStars will also be addressing the issue of ratholing, which occurs when a player who wins money leaves a table then rejoins with a smaller stack.  
Many view ratholing as an unethical practice while others believe there are rational reasons for leaving a particular table.
Day notes: "We need to create both a verbal definition that is easily understood by poker players and a corresponding technical definition that can be coded into our software."
- Ace King, Gambling911.com