PokerStars Completes Deal With ESPN
Published on:
Nov/04/2010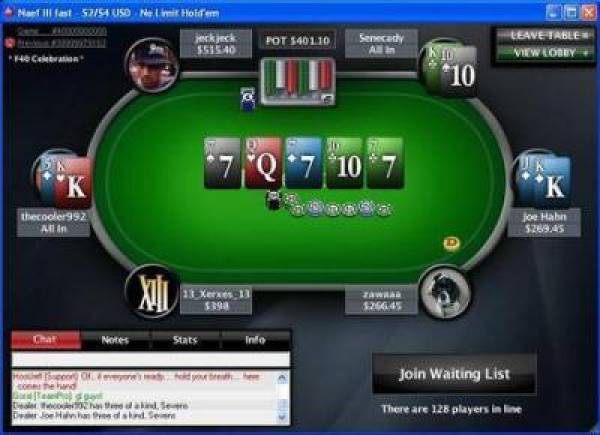 This article is being reproduced by permission of AintLuck.com
Just days after completing a huge deal with FOXSports.com, PokerStars announced that they've signed yet another deal with ESPN. In this deal, PokerStars will be providing their superior software for the ESPN Poker Club. The new software is expected to be operating right before ESPN's coverage of the WSOP Main Event begins on November 9th.
With PokerStars now on board, the ESPN Poker Club will be offering both excellent software and some great prizes through the free poker service. As players earn frequent player points at the ESPN Poker Club, they'll be able to win real money tournament entries, training seminar packages and even a chance to win a WSOP Main Event seat.
Joe Versaci, PokerStars North America Regional Marketing Director, was very excited about everything involved in the deal as he told media members:
ESPN.com is one of the most important online sports venues, and ESPN Poker Club is entering its fifth year on the site. This agreement will enable PokerStars to implement its superior technology and integrity in operation, and we look forward to establishing more product innovation with ESPN in the future.
This is not the first business deal between ESPN and PokerStars since Stars currently sponsors the ESPN.com program "Inside Deal." Inside Deal airs every Tuesday and features hosts Andrew Feldman, Laura Lane, and Bernard Lee.
The timing of PokerStars' deal with ESPN is interesting considering that they just recently signed the aforementioned deal with FOXSports.com. In the FOX Sports deal, PokerStars will also be offering their software so that FOXSports.com can run a free poker room on their website. This allows FOX to compete with ESPN in terms of poker-related services and content. Speaking of content, PokerStars will also provide sections on poker strategy, poker rules and poker news on FOXSports.com.