PokerStars Assembles Panel to Meet With Disgruntled Players: CEO Exit Still a Mystery
Published on:
Jan/17/2012
You can' fault PokerStars, the world's largest real money poker room, for at least trying.  It was for Stars probably the worst two weeks they've had from a public relations standpoint since the company's founder was indicted for money laundering and bank fraud back in April of last year. 
News broke earlier in the month that players were organizing a mass protest of the website after Stars changed its rake structure (switched to a weighted-contributed method) and rewards program.  PokerStars responded by banning the protesters from playing. 
At the time, player representative Steve Day announced:  "We have not decided what action we might take in response to a strike, if any," he wrote, but added that "we may take measures, not necessarily punitive, to minimize this disruption."
This week a panel has been organized to discuss this matter with PokerStars.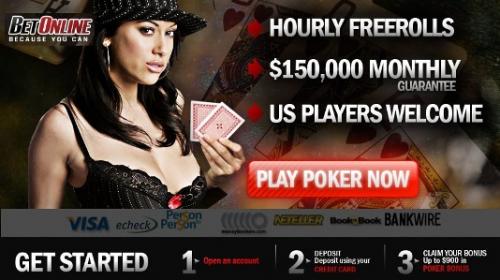 The panel was decided upon by voters on twoplustwo.com and consists of five players representing a wide variety of interests and games including micro-stakes, full ring No Limit Hold'em, No Limit Hold'em cap games, Pot-Limit Omaha and Limit Hold'em. The players also span the entire VIP program range from its lowest level Bronze star to its highest Supernova Elite.
Player Panel member Joss Wood, representing the micro-stakes players, told pokerfuse: "The changes PokerStars have introduced have aroused an unprecedented level of protest from the players. I think PokerStars understands that they've got it wrong this time and are willing to negotiate a rake/benefit package that will be better for players, better for the game and ultimately better for PokerStars."
PokerStars did see a decline in traffic over the past week and was the only site of the top five most trafficked to witness such a downturn, albeit minor.  The site is still six times bigger than its nearest competitor. 
That said, Stars realizes the need to address player concerns in the wake of the second largest poker room, Full Tilt Poker, shutting down over the summer.  FTP was approximately three times larger than its nearest competitor and players worry that "big" does not always equate to "solvent". 
And that brings us to this week's other negative news surrounding PokerStars, the departure of CEO Gabi Campos after two years with the firm.  The move does not appear to have been amicable, at least not on the surface.  Stars issued a short statement while Campos did not, opting instead to delete all reference to Stars on his LinkedIn page. 
Things that make you go "Hmmmmmmm".
- Ace King, Gambling911.com