PokerStars Abruptly Pulls Branding from North American Poker Tour LA Stop
Published on:
Mar/02/2011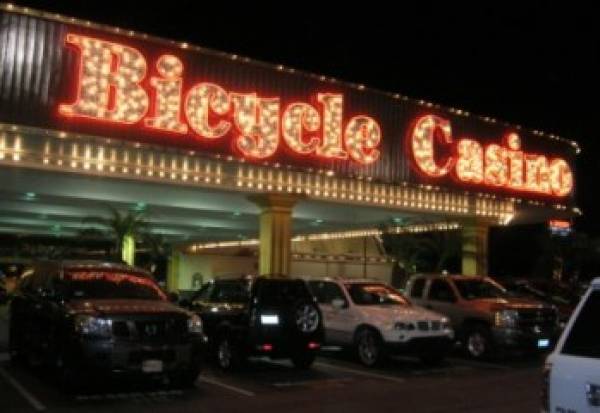 The world's largest online poker room, PokerStars, has pulled its branding from the North American Poker Tour (NAPT) Bicycle Casino in Los Angeles. 
From AintLuck.com:
This weekend, PokerStars was all set to sponsor a North American Poker Tour (NAPT) at the Bicycle Casino in Los Angeles. However, late last night, word broke out that PokerStars would be abruptly removing all of their branding from the site. The tournament series, culminating with a $5,000 buy in main event will go on and PokerStars reps will still be on hand assisting with the logistical aspects of the tournament.  The main event will also no longer be airing on ESPN, which held the rights to do so.
Though no specific reason has been revealed for the move, it appears to have something to do with California gaming regulators and lack of compliance. Interestingly, at the same time, the Commerce Casino across town us holding a World Poker Tour event and they are showing their logos everywhere.
This could possibly be a result of the highly publicized letter issued by Commerce Casino Board members Tom Malkasian and Haig Papaian in August.  In that letter, they said that the casinos were opposed to Congressman Barney Frank's HR-2267 which sought to regulate the online poker industry, on the grounds that online gambling lobbyists were "special interest groups receiving funds from illegal offshore gaming operators."
A PokerStars VIP Manager answered concerns Wednesday night on the TwoPlusTwo.com posting forum.
While there is no longer a 'NAPT Los Angeles', almost everything about the event will go forward as planned. Online qualifiers will still play the event and it will still have hundreds of entrants and a large prize pool. The same staff will be running the event, including Executive Tournament Director Mike Ward and Player Host Neil Johnson.

Exactly two things have changed: The event will not be NAPT branded, and the main event will not be televised.

Please note that last year's main event was not announced as being televised at all. The final table being televised was a surprise not known to players before the tournament started. Still, the event managed to attract 700 players. The lack of a confirmed televised final table does not mean that the field will be small.

There is still a good option for those who were planning to attend specifically for the opportunity to be on TV. The bounty shootout is still going to be run as planned and will still be televised on ESPN. There are seats available to this $10,000 buy-in event that offers a much more TV time per player than the main event would have. If any player who qualified for the Main Event on PokerStars is disappointed in the lack of TV coverage of that event, PokerStars will be happy to exchange their buy-in to the main event for $5,000 credit towards buying in to the $10,000 Bounty Shootout, as long as seats remain.
Follow Gambling911.com updates on Twitter.  Get scrolling headlines on the Gambling911.com home page.  Bookmark us today. 
- Ace King, Gambling911.com