Annie Duke expressed concern about her fellow players and their livelihoods following the indictments.  In particular, she worried about her brother, Howard Lederer, who has a major stake in Full Tilt Poker.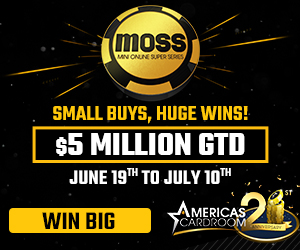 "Still mulling over what happened Friday. Obviously, my brother is top of my thoughts.  Also thinking about the impact on friends, players, poker media & all the related industries that will be negatively impacted by the events."
Duke is now Commissioner of a new professional Poker League.  She had previously been the face of UB.com, one of the sites impacted by the criminal prosecution. 
After cracking a joke about how online poker players will now be forced to prove themselves in real tournaments, Doyle Brunson, who is the face of DoylesRoom.com, came under fire from infuriated Twitter followers.  (see below - WARNING:  EXTREME LANGUAGE NOT APPROPRIATE FOR ALL READERS, ESPECIALLY MINORS)
Noted online poker player Tom "Durrrr" Dwan said , in his opinion, the odds are "way lower than 10 percent of Full Tilt Poker not paying (customers)."  He went on to say he would personally be out a million dollars should that happen. 
The always outspoken Daniel Negreanu has been relatively mum throughout this whole ordeal. 
With little information being disclosed by UB.com regarding their future in the US, Gambling911.com looked to the man who has pretty much become the face of that online card room, Joe Sebok.
He had this to offer:  "Hoping that we get it very soon," referring to the information that everyone is looking for.
Sources close to UB.com said they believed the online poker room would be leaving the market, however, we would be quick to point out this has not been independently confirmed.  Long time readers of Gambling911.com might recall that PokerStars officials informed a close business associate that they would be exiting the US market following passage of the Unlawful Internet Gaming Enforcement Act (UIGEA) in October 2006.  Ultimately, they changed their minds.
Phil Hellmuth tweeted that players upset with what transpired Friday can go here to voice their outrage.  Not that the DOJ is going to listen.
- Ace King, Gambling911.com
Follow breaking headlines around the clock at Gambling911.com Twitter Here