Poker Pro Phil Ivey Sued by Borgata for Nearly $10 Mil Over Playing Card Scam
Published on:
Apr/11/2014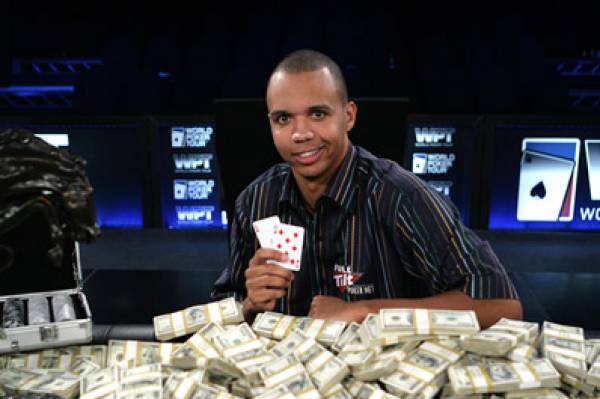 Poker pro Phil Ivey is being used by Atlantic City's Borgata Hotel and Casino over an alleged playing card scam.

The suit is asking for $9.8 million claiming fraudulent winnings during a series of visits to the casino in 2012.
This action is a blow to Ivey who has already been accused of scamming a London casino.  In that situation involving Crockford's, Ivey is the plaintiff.  The casino has refused to pay out winnings after it accused the poker pro of exploiting improperly cut playing cards.
And now the Borgata is accusing Ivey of the very same thing.
The casino is also suing Gemaco, which manufactures the cards that did "not have a perfectly symmetrical design on the back of the card".
From the Bergen Record:
The suit alleges that the some of the cards made by Gemaco turned out to not have a perfectly symmetrical design on the back of the card. Ivey, the suit claims, was able to figure out what the first card to be dealt was – giving him a significant advantage over the "house," or casino.
Ivey contacted Borgata officials in April 2012 and sought to play mini-baccarat for up to $50,000 a hand on the $1 million he would wire to the casino, according to the suit. Given Ivey's high-roller status, the casino agreed to his request that he would be given a private area in which to play as well as provided with a card dealer who spoke Mandarin Chinese. The casino also agreed to let Ivey bring a guest to the table as well, to provide one purple deck of Gemaco playing cards for use, and for an automatic card shuffling device to be used.
The suit further claims: "The pretext given for some of these requests was that Ivey was superstitious. Ivey misrepresented his motive, intention and purpose and did not communicate the true reason for his requests to Borgata at any relevant time. Ivey's true motive, intention, and purpose in negotiating these playing arrangements was to create a situation in which he could surreptitiously manipulate what he knew to be a defect in the playing cards in order to gain an unfair advantage over Borgata."
Like with the Crockford's situation, Ivey had a partner accompany him into the casino. 
In one 16-hour session back on April 16, 2012, Ivey won a cool $2.4 million.
- Ace King, Gambling911.com