Poker Pro Nicky Palma Accused of Sexual Assault and Scamming Players
Published on:
Jun/06/2018
Poker pro Tim Reilly lashed out at fellow pro Nicky Palma, accusing him of scamming backers.  As if that weren't enough, Palma's ex-girlfriend chimed in claiming that he committed sexual assault and battery on her.
From PokerTube.com:
Reilly claims that he started backing and buying Palma's action about a year ago "out of compassion" - but things quickly went awry in their poker relationship – Reilly eventually discovering, he claims, that Palma had "massive debts with past backers and investors that he hadn't paid", the numbers allegedly running to six figures.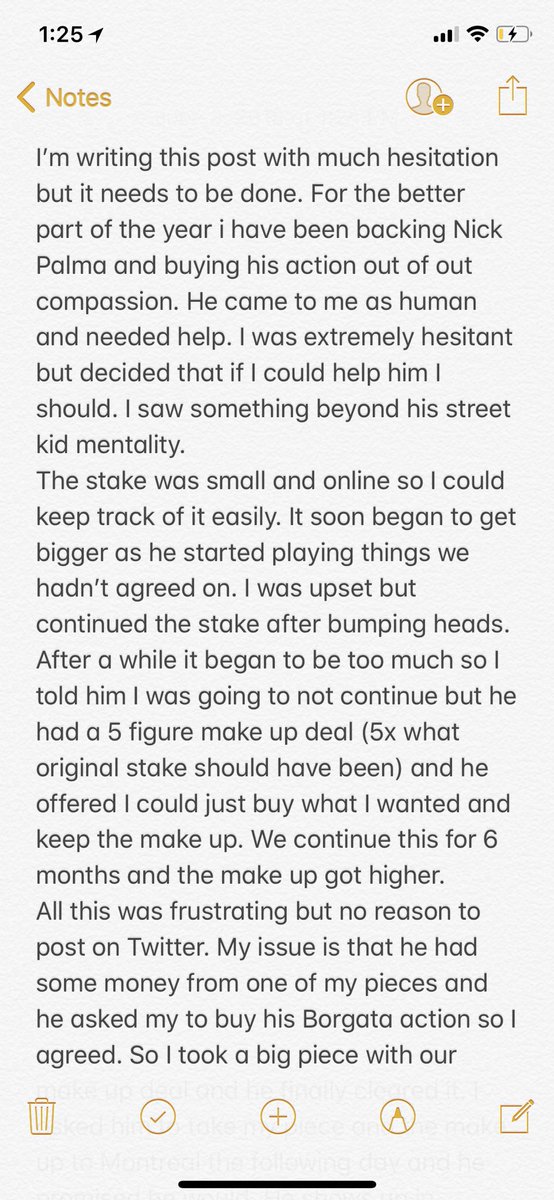 Reilly's story was then backed up by fellow pro Alex Foxen.
Palma's ex-girlfriend Stephanie Hubbard then went on to accuse him of the sexual assault via Twitter.  After the reports first surfaced, another individual named Ross expressed shock, tweeting "This is surprising to hear".  Ms. Hubbard then responded to him.
Palma's current girlfriend was quick to come to his defense.
As if things couldn't get any more bizarre, Palma then accused his ex of hitting him.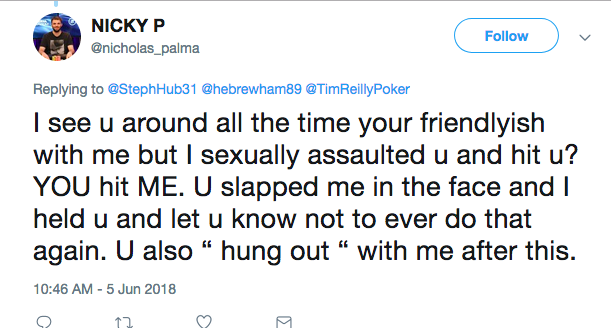 Everything circled back to the Reilly accusations of scamming and ended with a threat by Palma.
The poker player backing site YouStake.com announced they would be refunding investors who bought pieces of Palma's event on their website.
- Nagesh Rath, Gambling911.com