Poker Pro Doyle Brunson Doctor Declares He Has Many More Years to Live
Published on:
Apr/13/2009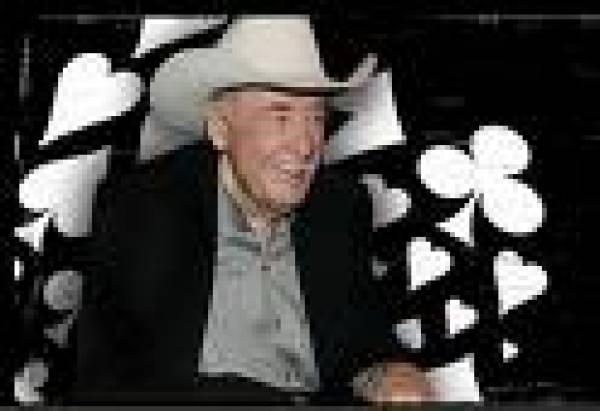 Gambling911.com can rejoice at the news that poker legend and - some would say "the face of online poker" - Doyle Brunson, will be around for many years to come.  His doctor gave him the news last week.
"My doctors tell me I'm lucky, that I can expect to live many more years," Doyle says.  "But as we all know, life is just a thin trickle of blood and there are no promises for tomorrow. So I intend to spend my remaining time doing what I want and I intend to tell my family how much I love them every day. I've also decided that when I want a double-double from In and Out, I'm going to have one."
That's a great attitude to have!
Doyle's reflective attitude comes at a time of great loss.  This past week he attended the funeral of Chip Reese's son.  Reese, another poker legend, past away last year from a heart attack and his son died last week from what Doyle said was an overdose on prescription drugs.
"I went to Chip Reese's son Casey's funeral today and I'm in a very somber and reflective mood. It was a nice service with every seat filled but I felt more people from the poker world should have been there. There were four speakers who talked about the 20 years Casey was with us. Two of his best friends spoke and I thought it was cool that they spoke out against drugs and cautioned everyone about fooling around with them. Casey was cremated and put in a family plot alongside his father. I feel terrible for his family, his aunts and uncles and cousins. Everyone says nothing could have helped Casey, but I still have guilty feelings. Maybe I should have kidnapped him and not let him out of my sight, but I know that was impossible. The truth is that nobody can help unless people want to be helped. Such a sad waste of life. What a great kid when he was straight.
"I went to the funeral with my best friend Jack Binion. As we drove home we talked about all the friends we have lost and we were a little surprised that there are only a few of our generation left. Doc Holliday and Wild Bill Hickok might have started the book on poker, but the group known as the Texas Rounders certainly turned the page of poker history.
"It's amazing how many of these guys died from substance abuse. I can kind of understand how kids get to partying and start experimenting with drugs, but how do men over 50, who never fooled with drugs, start? As addictive a person that I am, I'm glad I never tried these things or I'm sure I wouldn't be here today."
Doylesroom.com has all the latest celebrity bounty tournaments and top cash bonuses. 
Ace King, Gambling911.com