Poker Pro's Chimp Shot Dead in Vegas
Published on:
Jul/13/2012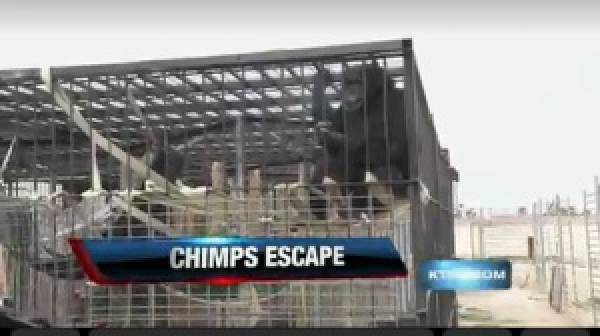 A male chimpanzee rescued by poker pro Lee Watkinson and his girlfriend Timmi DeRosa was shot dead by Las Vegas police after he escaped Thursday morning.  A female chimp also escaped but was tranquilized and returned to her home.
Neighbors reported seeing the two chimps wandering the streets near Ann Road and Jones Boulevard.  Police were quick to cordon off the area.  One of the chimps reportedly jumped on a patrol car and began pounding on it.  The deceased chimp, named Buddy, actually entered a woman's vehicle.
"Buddy even got into a ladie's suburban. There was a suburban there. A lady was there and he just went in, opened the door and got in," says Gutierrez.
- Nagesh Rath, Gambling911.com