Poker Players Alliance Schedules May 23, 24 Washington, DC Fly-in
Published on:
May/05/2011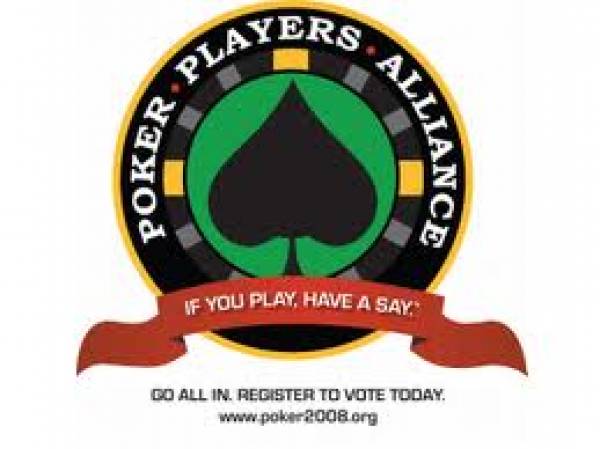 Members of the Poker Players Alliance (PPA), the leading poker grassroots advocacy group with more than one million members nationwide, will travel to Washington, D.C., May 23rdand 24thto tell Congress that it needs to pass legislation to establish U.S. regulated online poker this year.
"Our members are anxious to get to Washington and tell their lawmakers to restore their freedom to play poker on the Internet," said PPA Chairman, Former Senator Alfonse D'Amato. "During our fly in, members of Congress will meet firsthand with constituents who have been impacted by the lack of clarity in the law and the recent actions taken by the Department of Justice to shut down Internet poker."
The PPA will be hosting approximately 30 of its volunteer State Directors, who are PPA members designated as the lead for their state, as well as some professional poker players. These individuals will meet with targeted lawmakers and make the case for regulated online poker. Additionally, the PPA is encouraging its entire membership to come to Washington and meet with their Congressional representatives. PPA will provide its members with the tools and information they need to arrange and execute those meetings. 
"We have heard from our members and there is urgency in their voices – they want Congress, now more than ever, to establish common sense public policy that regulates online poker and gives adults the freedom to enjoy our nation's favorite card game on the Internet. We will be coming to Washington at a perfect time.  There is a raging debate in Congress about how to fund necessary programs, create U.S. jobs and also expand the freedoms of our citizens.  Regulated Internet poker is a common-sense solution that can help Congress tackle all three of these priorities. There is no time to waste," said John Pappas, executive director of the PPA.  "Given the events of April 15thand the beginning of the World Series of Poker in late May, now is the time for PPA members to make their voices heard in the offices of their elected officials. Now is the time for Congress to act and protect Americans' freedom to play poker online."
The PPA will be releasing additional details about the fly in in the coming days, as well as providing an advocacy action plan for members who are unable to travel to DC but still want to make their voices heard on May 23rdand 24th.
Follow breaking headlines around the clock at Gambling911.com Twitter Here