Poker Player Who Murdered Parents Ernie Scherer to be Profiled on 48 Hours Mystery
Published on:
Mar/01/2012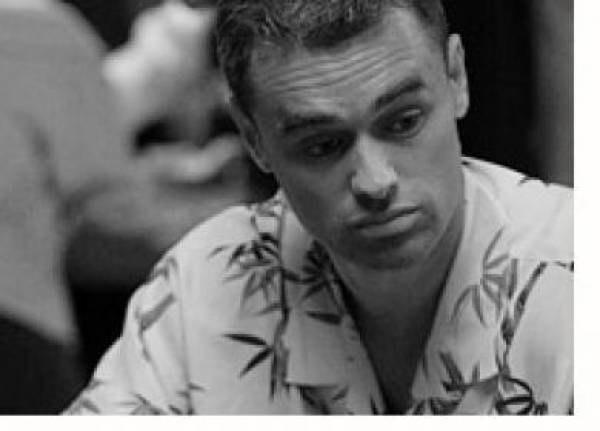 Gambling911.com was the first site to break the news that Ernie Scherer III, a poker player who killed both his parents in cold blood, would be profiled on the CBS news magazine "48 Hours Mystery".  Saturday, March 3 at 10 pm EST, you can finally watch the segment. 
The Scherer story was already profiled on NBC's "Dateline", delivering significant traffic to the Gambling911.com website.
Immediately following the double homicide, local police asked that Gambling911 cover the story in order for it to gain more national coverage, particularly within the poker community as the younger Scherer had not yet been charged.  Detectives were hoping that potential witnesses outside the Alameda, California area where the murders occurred might step forward.  Scherer III was ultimately convicted and is serving a life sentence.
"48 Hours Mystery" was kind enough to notify Gambling911.com of the upcoming episode: 
WHAT: A smooth-talking professional poker player and family man is under suspicion for the brutal murder of his parents. Did skyrocketing debt push this former high roller to savagely kill?
WHO: Professional poker player Ernest "Ernie" Scherer III is tracked for over a year by police who suspect him of the brutal 2008 murder of his parents, but authorities lacked the evidence to arrest him. Investigators believe Scherer callously bludgeoned his parents to death in order to gain access to a multi-million dollar inheritance. Police would uncover Scherer was living a double life and was in desperate need of money to pay off staggering debts accumulated by careless gambling and extramarital affairs. Before police could confront Ernie with what they learned, Ernie left his wife and three year old son and took off on a cross country trip gambling and seeking the company of women online and on the road. Scherer's ex-wife Robyn and his sister, Catherine, sit down with 48 HOURS MYSTERY correspondent Peter Van Sant for their first network interview.
WHEN: Saturday, March 3 (10:00 P.M. ET/PT)
WHY YOU SHOULD WATCH: No immediate arrests were made after the Scherer's vicious murder in their upscale Castlewood Country Club home. When their son, Ernie Scherer disappeared following his parents' death, authorities enlisted his wife Robyn to help catch the man she married. With her help, investigators ultimately unraveled his double life. Now, both Robyn and Ernie's sister, Catherine share their nightmare with Van Sant, discussing their betrayal by the husband and brother they thought they both knew.    
- Chris Costigan, Gambling911.com Publisher