A Washington State poker player who placed 11th in a recent World Series of Poker event may have used proceeds from a casino heist to pay his way into this year's WSOP, according to authorities.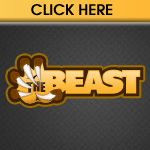 27-year-old Troy Wilcoxon (pictured right) was arrested for burglary, theft and money laundering charges in Asotin County Superior Court in connection with the heist.  A friend of Wilcoxon's, James Nollette, was also arrested and charged.
Wilcoxon worked at Lancer Lanes Casino in Clarkston, where more than $25,000 was stolen in May.
"There's a good chance, but we don't know" for certain whether proceeds of the casino heist covered Wilcoxon's tournament fee and eight-day stay at the Rio All-Suites Hotel and Casino in Las Vegas, said Clarkston police Detective Richard Muszynski.
There was no forced entry determined the morning the crime took place on May 23.
Wilcoxon reportedly owed debts totaling about $15,000, investigators said.
Shortly after the heist, Wilcoxon and Nollette rented a car and headed down to Las Vegas for the World Series of Poker where Wilcoxon took part in the $500 buy-in tournament for casino employees, the first event of this year's WSOP.  He cashed out $5,010 as a result of his 11th place finish.  This was Wilcoxon's first win in a sanctioned live tournament.
Both men have since bounded out of jail.
- Ace King, Gambling911.com