Poker News: Darvin Moon Sees The Light
Published on:
Mar/11/2011
Every man has his price.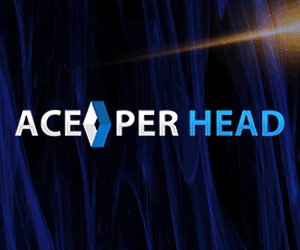 *6 weeks free trial - test drive - best in the biz
*Deposit with Bitcoin - They'll double it!
*Get your own domain, customized website, logo
*Switch in under an hour, earn mrore $$ for doing so
*Odds featured on DonBest.com
*Thousands of betting options daily + live in-play
*Easy and discreet payment options include gift cards
*Walmart gift cards also accepted


Start Earning Money From Your Sheet Here
Even a grizzled poker veteran who said he didn't care about money.
2009 World Series of Poker Main Event runnerup Darvin Moon, who famously was the only person at the Main Event final table that year to refuse a lucrative endorsement from an online poker room, has seen the light.
And that light is green!
The Heartland Poker Tour (www.heartlandpokertour.com) announced today that Moon, 47, of Oakland, Maryland, USA, has signed a deal to represent the tour as a "tour ambassador."
Financial details of the deal were not disclosed, but it likely took a huge amount of money to snag Moon.
As a paid flack for the tour, Moon will participate in several tour events a year and wear tour logos on his clothing when he plays in any events anywhere.
Moon, who lost the 2009 WSOP Main Event to Joe Cada and earned $5.2 million, was the only one of the nine players at the Main Event final table to reject easy money from an online poker room by wearing the room's logo on his clothing when he played out the final table on TV.
"I don't want a boss," Moon famously said at the time, when asked why he didn't want to be a paid shill for an online poker room. "I've come this far on my own. I don't want to answer to anybody now."
Now his tune has changed.
"I'm very comfortable with the Heartland Poker Tour folks, they're like family," Moon said.
"Darvin is our kind of guy," said Todd Anderson, president of the Heartland Poker Tour. "He's worked hard his entire life and now lives the dream that attracts so many to the game."
The Heartland Poker Tour, founded in 2005, is a live poker tour that travels around the Midwest section of the USA, the the so-called heartland.
The tour holds tournaments in states such as Oklahoma, Colorado, Iowa, Indiana and Michigan, areas generally neglected by the high-stakes poker tournaments that dominate the East and West Coasts of the country.
Unfortunately for Anderson, he may be sorry he referred to Moon as "our kind of guy," considering the Moon man has a long rap sheet for criminal behavior and financial irresponsibility.
After Moon made the '09 WSOP Main Event final table, news media in Maryland looked into his past and learned he had more skeletons in his closet than a medical school. Among other things, media reported that Moon pleaded guilty and received probation for counts of forgery and theft in 2003, and had to pay restitution of $6,146. He also pleaded guilty and received probation for three counts of passing bad checks in 2004. Two other bad-check charges were dropped in 2004, as was a harassment charge in 2007.
Also in 2007, Moon pleaded guilty and paid a fine for illegal open burning, and also failed to appear in court for multiple traffic violations and had his driver's license suspended. Moon also helped other criminals, posting bail for a drug dealer who eventually received 10 years in prison, and bailing out a relative accused of assault. In addition, multiple liens have been filed against Moon by banks and other businesses for monies owed, including $20,000 owed to a West Virginia bank, $1,000 owed to another bank, $13,000 owed to a California company and $1,000 owed to a Maryland company.
By Tom Somach
Gambling911.com Staff Writer