Poker pro Patrik Antonius ended up a huge winner on Monday, in fact the biggest winner in online poker history.
From ESPN.com:
Patrik Antonius faced off against online newcomer "Isildur1" at four tables of $500/$1,000 pot-limit Omaha. "Isildur1", who had recently been crushing the high stakes action -- including taking more than $4 million dollars off of new Team Full Tilt member Tom Dwan -- got the best of Antonius in a previous session, but not on Monday, when Antonius took the Swedish player for more than $3 million dollars. While there were many critical hands, the biggest came with both players holding massive stacks: $450,494.50 for "Isildur1" and $439,479.50 for Antonius.
Isildur1 opened for $3,000 preflop and Antonius called. The flop came 5h-7h-Qs and Antonius checked. "Isildur1" bet $5,000 and Antonius raised to $21,000. Isildur1 called and the turn brought the Ad and a ton of action. Antonius bet $48,000 and Isildur1 raised to $192,000. Antonius then moved all-in for $415,479.50 and was called by Isildur1, creating the largest pot in online poker history at $878,958.50.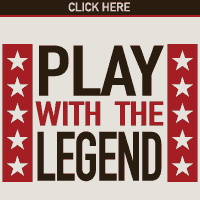 It seemed as if the hand would be chopped when both players showed top two pair, but both players did have additional draws. Isildur1 showed As-Ks-Qd-10h (to win he'd need a non-heart king or jack) and was against the Ah-Qc-9s-6h of Antonius (who needed a heart or an eight). The river was the eight of diamonds and Antonius raked in the massive pot.
Isildur1 true identity is not known.  Antonius, on the other hand, is very well known.
The Finnish professional poker player is also a former tennis player and coach and a model. He currently resides in Monte Carlo.
As of 2008, Antonius' total live tournament winnings exceed $2,800,000.  His 12 cashes at the WSOP account for $759,741 of those winnings.
Ace King, Gambling911.com