Online Poker Player Takes Cereus By Storm
Published on:
Dec/29/2009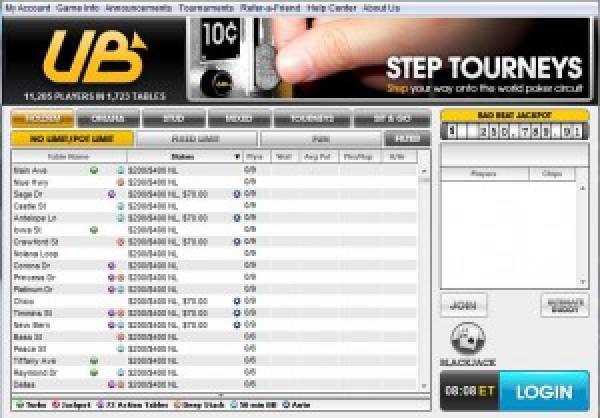 One thing Gambling911.com readers are loving these days is news related to high stakes online poker players, many of whom are now more popular than their professional counterparts.
The online poker network of Cereus, home to Gambling911.com endorsed UB.com, can't be liking a gentleman by the handle of  XBLINK very much of late though.
PokerTableRatings.com, a really good site specializing in coverage of the online poker high stakes online poker player phenomenon, reported on what went down last week witn XBLINK in one of the Cereus card rooms:
XBLINK has taken the cereus network by storm over the past month as he rode out one of the sickest heaters in online history. His identity is not certain, however two plus two member, '89blist', has claimed to be cereus's XBLINK, and the short account he gave of how he amassed his large bankroll was truly amazing. Apparently, XBLINK entered an $11 MTT on the 11th November and took 1st place for a $745 prize and ground this to a whopping 6-figure bankroll playing PLO in just 5 days! From the sixth day onwards, he has been playing $25/$50 up to $200/$400 and hit a career peak of $578,579 in just over a month.
His heater continued this week as he earned a staggering $588,190.07 in just 4 days of playing the best high stakes players on cereus.
UB.com itself has been reporting on XBLINK via its own blog in recent months.
Check this out:
"He went from $11 in his account to freakin' $200/$400 No-Limit in, what? A couple of weeks? Wow. And please look at that final line, "Hope I dont go busto this time". He ran $11 into a six-figure bankroll."
Truly amazing!
Ace King, Gambling911.com