Online Poker Forum TwoPlusTwo.com Finds Itself Center Stage of National Crime Story
Published on:
Feb/04/2011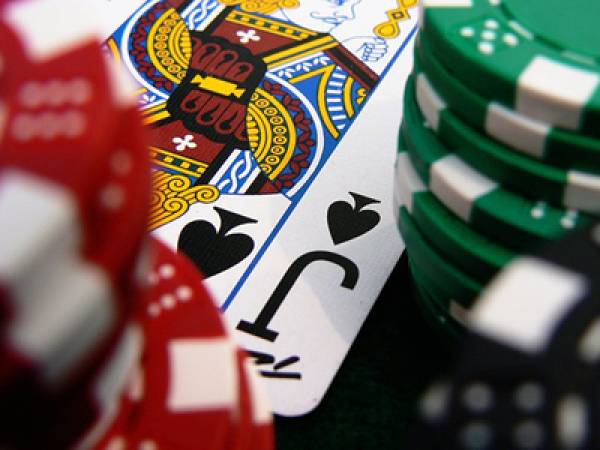 The popular online poker forum TwoPlusTwo.com once again finds itself front and center of a major crime/scandal story.  This time, the site and one of its members is being credited with helping to apprehend an alleged bandit who robbed the famed Vegas Bellagio Hotel of $1.5 million in chips back in December. 
It was just two years ago that TwoPlusTwo.com forum members helped crack an "insider cheating" scandal at the online poker room, Absolute Poker.  While Absolute compensated those affected, CBS news magazine 60 Minutes would go on to feature a segment on the incident.
Now Matthew Brooks, a 29-year-old management consultant from Washington, D.C who goes by the handle of "Provotrout" on the TwoPlusTwo.com forum, has assisted police in the capture of the notorious Bellagio "chip bandit", alleged to be 29-year-old Anthony M. Carleo.
On December 14, a man wearing only a motorcycle outfit and helmet ran into the casino brandishing what appeared to be a pistol, robbed a craps table of $1.5 million in chips, then fled on a motorcycle.  The crime occurred in less than 3 minutes. 
Following the robbery, there were questions as to how the bandit would cash his chips since they were believed to be coded. 
"There was a thread just speculating on what happened to the chips, how he was going to get rid of the chips, whether it was possible, whether or not he'll get caught, who he'd go to," Brooks told the Las Vegas Sun. "Just trying to figure it out, because it's kind of an interesting subject, you know?"
Brooks would eventually correspond with a poster by the name of "Ocean-spray25."
"His first few posts were directed at me saying, 'Hey, I need to talk to you about this,' " Brooks said. "I was kind of taken aback by it, it was kind of surprising."
"Ocean-spray25" then approached Brooks about paying 20 cents on the dollar for the casino chips and how many he might be willing to purchase.
Brooks assumed the discussion was hypothetical.  He believes now that "Ocean-spray25" may have mistook Brooks for a high roller.
"I don't have anywhere near the amount of cash to do this type of thing. I think he saw me posting (on the website) about the secondary market for chips, just speculating on whether or not there is one … and the nature of how (the suspect) would get rid of the chips," Brooks said. "I'm assuming that's why he contacted me."
The two exchanged phone numbers and finally spoke.
"At this point, I was just very curious, like, 'What in the world is going on here?' I approached this from a curiosity perspective to figure out if this guy was for real or if he was a scammer," Brooks said.
"The more I talked to him, the more I figured out this was probably the guy. Over the course of talking with him, he was just nervous and really anxious and told me about how he had blown through the lower denomination chips just partying for the last month or so. I'm sure that's not hard to do in Vegas."
Brooks also told the Sun that he felt Carleo may have been under the influence of drugs.  Police noted in their arrest report that Carleo was prescribed 80 mg tablets of the narcotic painkiller OxyContin and was using the drug "in excess."
"I just asked him point blank, 'Did you just happen to come by these chips or is this your deal? Did you do this?' " Brooks said. "He said, 'Oh, that was me. I'm that guy.' "
Brooks continued to correspond and eventually traced Carleo's computer IP address to a location in Summerlin, Nevada. He e-mailed Metro Police and the FBI with the information.
Ultimately, Carleo attempted to sell the chips to undercover Metro Police who were tipped by Brooks.
It is the second time that a poker forum has made national news this week. 
Earlier in the week, a post on the PoketFives.com website implicated three Syracuse Orange basketball players in a point-shaving scheme that turned out to be baseless allegations heard in a bar.  But the rumors spread like wildfire, ending up on the pages of respected sports news sites.  One of the players named had been accosted at a game later that evening.  The initial "source" was later forced to offer a public apology. 
- Christopher Costigan, Gambling911.com Publisher