Online Poker Community Sees Some Justice With Indictments
Published on:
Aug/20/2008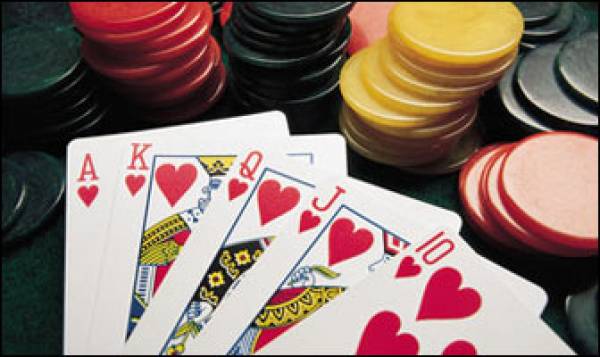 News that an investor in AbsolutePoker.com has been under a sealed indictment in the United States may offer some solace to those demanding individuals in a "poker cheating" case be brought to justice.
The father of Absolute Poker founder, Scott Tom, has been indicted as confirmed by Gambling911.com. It is unclear what charges will be handed down. Tom's father was an investor in the firm.
An investor in AboslutePoker.com spoke candidly to Gambling911.com Tuesday morning, confirming what many in the industry already knew.
"We have already come to a unanimous decision that none of Absolute Poker's management or investors are to travel to and from the United States knowing that any one of us could also be indicted," said the investor, who wished not to be identified.
It was also confirmed to Gambling911 that Scott Tom is no longer involved with either Absolute Poker nor UltimateBet.com.
Last month, Poker Players Alliance Chairman Alfonse D'Amato order transparency related to the investigation of an "internal cheating scandal" at Absolute Poker and UltimateBet.com, two sister poker sites.
"The Poker Players Alliance is the political and public policy voice for poker players in America. Central to our mission are advocacy efforts in Washington D.C. and around the country to protect poker players from misguided and vague laws and to establish licensed and regulated Internet poker in the U.S.," D'Amato said.
He points out that the PPA isn't a regulator body for poker players or the poker industry, but the organization feels compelled to speak out when its mission is potentially undermined by actions which present Internet poker in a negative light.
"Trust is paramount in poker. Sadly, this foundation has been undercut by admissions from two well-known online poker companies, Absolute Poker and Ultimate Bet, that cheating has occurred on their poker sites," D'Amato said.
"The Poker Players Alliance condemns any and all cheating in poker no matter the forum in which it is played. Because of the current legal uncertainties and the lack of federal regulation and oversight, it is especially troubling when cheating occurs in online poker."
In response, the the Kahnawake Gaming Commission, which oversees both Absolute Poker and UltimateBet, has hired a former New Jersey Division of Gaming Enforcement director, Frank Catania, to look into the matter.
"AbsolutePoker.com and UltimateBet.com are still respected by the poker community because of their relationship with well regarded poker pros like Phil Hellmuth and Annie Duke in addition to their continued endorsement by Gambling911.com," expressed Thomas Jensen of Point-Spreads.com. "The poker community still wants closure though."
And closure to many means bringing the "cheating" culprits to justice.
AbsolutePoker paid out those customers potentially violated by the "insider cheating".
AbsolutePoker.com and UltimateBet.com announced they will be joining forces to be one giant online poker - the 3rd largest in fact.
They have named the new entity CEREUS after a invasive Bacillus infection that causes disease in immunocompromised hosts.
----
Christopher Costigan, Gambling911.com Publisher