Nothing New With Groupe Tappie Full Tilt Poker Talks With US Government
Published on:
Jan/02/2012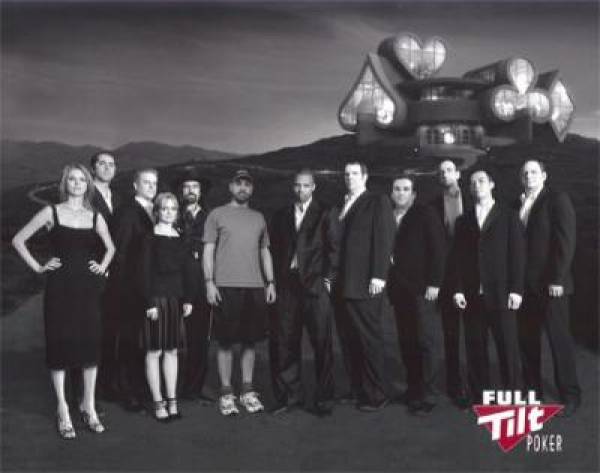 PokerNews.com spoke this week to the US-based attorney representing Groupe Tappie's interest in Full Tilt Poker, stating that there was nothing new in regard to any attempts at reaching a settlement with the US Justice Department.  The DOJ seized millions of dollars from Full Tilt Poker on April 15, indicted two of the company's executives and FTP has failed to pay US players since. 
Attorney Behnam Dayanim told PokerNews.com:
It's a multistep process. I'll start with the first step to get to the last step. The first step was negotiating with the Department of Justice, which was done back in November. That provided, upon consent by Full Tilt companies to forfeit their assets, that the DOJ would sell those assets to GBT. We concluded that in November.
The second step was obtaining the consent of Full Tilt companies to forfeiture into the proposed arrangement of the assets to us. [The shareholder's approval] covers that piece.

The next step is negotiating and memorializing a definitive agreement with the DOJ that essentially sets out all of the details surrounding the terms to the letter agreement. That's what we are doing now. Once that's done, the final step would be the actual forfeiture, and the order of court that allows for the Department to subsequently sell the assets to us.
Phil Ivey Made $920,000 Per Month From Tiltware, Parent Company of Full Tilt Poker - In a new document filed with the Nevada Supreme Court on Tuesday, Dec. 27, 2011, Luciaetta Ivey "has attempted only to secure information to confirm that she received a fair settlement" regarding her divorse from poker pro Phil Ivey. Part of that information was for Phil Ivey to produce documents to the court showing his income from Tiltware, a company of Full Tilt Poker, had ceased. According to those documents, he received approximately $920,000 a month "from his passive interest in the company which was indisputably acquired during the marriage."  Read More Here >>>
Youngest Ever North Dakota State Poker Champion - He is the youngest ever North Dakota Texas Hold 'Em Poker Champion. Saturday night, 34 year old Jeremy Keillor took home the grand prize of $42,000 and the title of best poker player in the region. It was his first ever professional poker tournament.  Read More >>>>
TigerGaming.com, PayNoRake.com have Been Sold and Renamed Chico Poker Network - Playsafe Holding AS has announced the sale of its operating division and brands including TigerGaming.com, PokerInCanada.com and PayNoRake.com to Seychelles-based Julian International Holdings Limited.
-  Ace King, Gambling911.com