New Season 10 European Poker Tour Changes Include New High Roller Scheduling
Published on:
Aug/17/2013
It was announced this week that there will be changes to Season 10 of the European Poker Tour that include extended later registration, high-roller scheduling, additional non-no-limit hold'em events, and payouts.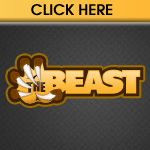 PokerStars Live Events Specialist Neil Johnson also confirmed that late registrations for high roller events will be extended to the beginning of the second day.
"If there was one consistent suggestion from our players it was extended late registration, especially for the Main Event. This should hopefully make everyone happier. This means players who buy in to the start of Day 2 will sit with a 30K stack at Level 9 (400/800/100)."
High roller events will now be three-day events with 10 levels played on the first two days. 
Payouts will now be allocated between 13 per cent and 15 per cent of the field.
- Ace King, Gambling911.com