Canadian hockey fan Daniel Negreanu is now among the biggest backers of the Vegas Knights now that's he's a resident.

NOW ACCEPTING OVER 60 CRYPTOCURRENCIES
Negreanu attended the first Playoff game for the Vegas Golden Knights with his hot girlfriend Wednesday night.
He tweeted about his NHL bets:
Have my bro in town this week and didn't have enough time to put in the work on NHL series prices so we are going to have to skip round one. If I was FORCED to bet I'd take: VGK -1.25 TOR +1.27 WAS -1.20 SJ +1.10
And his official round players:
Ok I'm officially locked in on four first round series: VGK -1.18 TOR +1.35 SJ +1.04 WAS -1.20 If I "had to" bet the other 4 series prices I'd take: WPG NSH PHI (won't win but 2-1 is decent) TB
SCROLL DOWN FOR MORE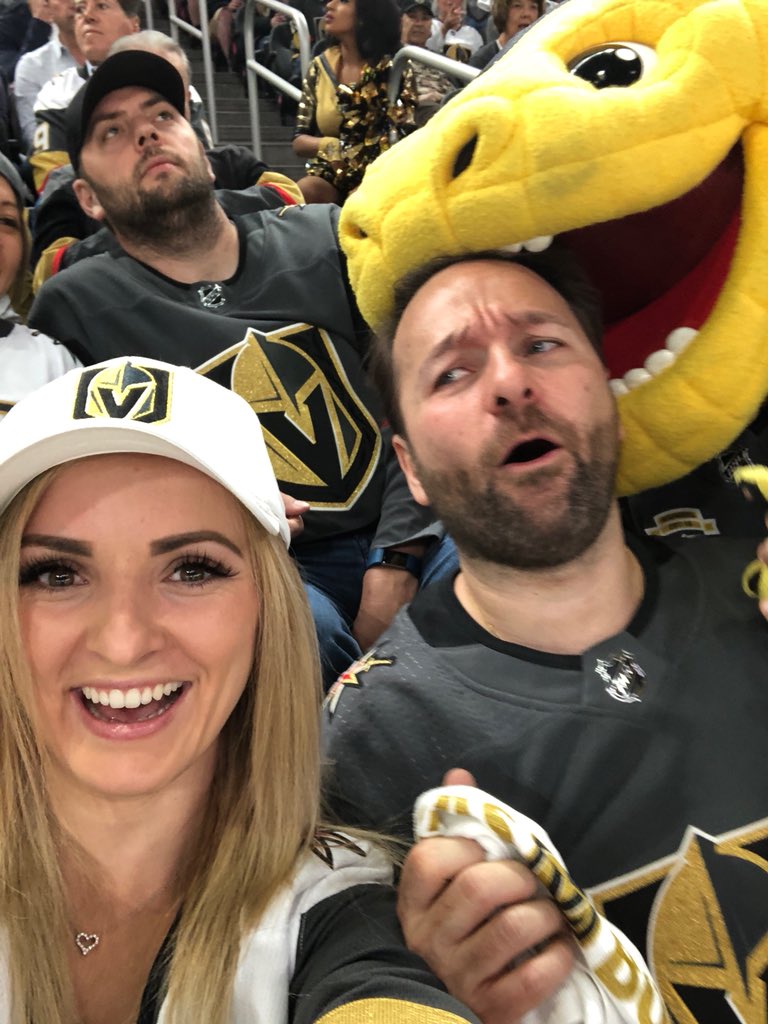 SB Nation describes the Golden Knights experience:
About three-fourths of the crowd are Las Vegans. No matter what other industries come to town, tourism is always going to be central to the economy. Fans of the opposing team often travel to catch a game on the Strip, where the bright lights and signs for blackjack, keno, all-you-can-eat buffets, and girlsgirlsgirls flash all day and all night. Even the sun feels artificial here, like a spotlight on the sound stage of Las Vegas Boulevard.
To a visitor, this tacky game opener is that Vegas: The neon one where you pick your poison, select your sin, and leave with your tail between your legs. But to the Knights and local fans — who don't normally gamble, but who pour in to the Strip from the sprawling suburbs to root for their new team — this is just another normal night in the city they call home.
- Nagesh Rath, Gambling911.com