John Gorsuch Wins 2019 MIllionaire Maker for $1,344,930
Published on:
Jun/13/2019
John Gorsuch, 42, has won the 2019 World Series of Poker Millionaire Maker.  He takes home $1,344,930 after beating a record field of 8,809.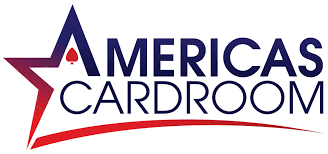 *Up to $1000 signup bonus
*Free play available
*Participate in the $5 million guaranteed tournament
*Six Plus Holdem available
*Get a shot of the $100,000 with Jackpot Poker
*Compatible on your mobile device
*Downloads not necessary


LEARN MORE HERE
"I started a company and got over 100 people $15-million in revenue and this is still the biggest day of my life. Not only that, all my friends that I've played with, this is for all them too."
He got close to winning a bracelet once before. He finished fifth in 2017 in the $3,000 6-Max. He entered today with $452,021 in tournament winnings, without ever booking an official tournament win.
"I haven't won a tournament outright since maybe 2013 and it was a little bar tournament"
His story might have been a little different than he dreamed when he found himself under-the-gun with less than two big blinds. He was left short after an exposed card led to him getting pocket jacks. He lost a flip for almost all his chips and was left short with the big blind and the big blind ante looking him in the eye.
"I actually got jacks when someone hit the card as it was coming out, so instead of getting jack-three, I got jacks," Gorsuch said.
Final table payouts: (Click here for a list of the full results)
1) John Gorsuch ($1,344,930)
2) Kazuki Ikeuchi ($830,783)
3) Lokesh Garg ($619,017)
4) Vincas Tamasaukas ($464,375)
5) Joshua Thibodaux ($350,758)
6) Cory Albertson ($266,771)