2009 World Series of Poker winner, Joe Cada, is a Michigan resident and the Detroit papers have been all over his story.  Cada takes home several million dollars.
Jamie Samuelsen of the Detroit Free Press asks this question:
Do you think Cada's win will do more harm or more good for area kids?
Kids these days. The last thing they need is for a local man to apply himself to something he loves, work at it, improve at it, get support from friends and family, take a chance and succeed beyond his wildest dreams.
Yep. It's a horrible message to send to the youth of Detroit.
Samuelsen is just being facetious. 
Look, I know that poker carries a stigma because it's associated with casinos and gambling and addiction and money loss and men named "The Mouth" and "Fossil Man." But it's also a game that challenges your mind, forces you to train your memory and concentrate fully and try to outsmart every single person you're playing against.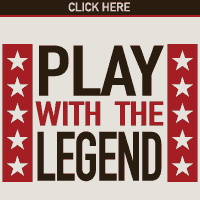 But even more importantly, as Samuelsen points out, Cada can act as an inspiration to Detroit's youth.
If Cada's win in Vegas inspires one kid out there to shoot for the top or believe that dreams can come true with a lot of hard work, well, I fail to see why that's a bad thing.
Ace King, Gambling911.com